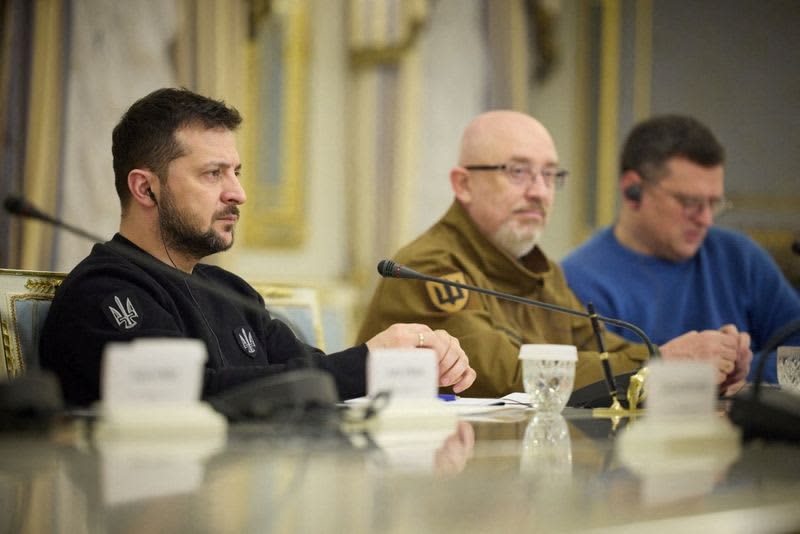 KIEV (RockedBuzz via Reuters) – Ukrainian President Volodymyr Zelenskiy said on Sunday he had decided to sack Defense Minister Oleksii Reznikov from his post and ask parliament this week to replace him with Rustem Umerov, head of Ukraine's main privatization fund.
The announcement, made in his nightly video address to the nation, sets the stage for the biggest change to Ukraine's defense establishment during the war launched by Russia in February 2022.
Reznikov, who was appointed defense minister in November 2021, helped secure billions of dollars in Western military aid to support the war effort, but has been dogged by allegations of corruption against his ministry that he described as slanderous.
"I have decided to replace the defense minister of Ukraine. Oleksii Reznikov has gone through more than 550 days of full-scale war," Zelenskiy said.
"I believe the ministry needs new approaches and other formats of interaction with both the military and society as a whole."
The change of defense minister will have to be approved by parliament, but will likely be supported by a majority of Verkhovna Rada MPs. Zelenskiy said he expects parliament to approve Umerov's appointment.
Umerov, a 41-year-old Crimean Tatar former MP, has headed Ukraine's State Property Fund since September 2022 and played a role in sensitive wartime negotiations, such as on the Sea Grains Agreement Black.
(Reporting by Tom Balmforth and Anna Pruchnicka; Editing by Diane Craft)