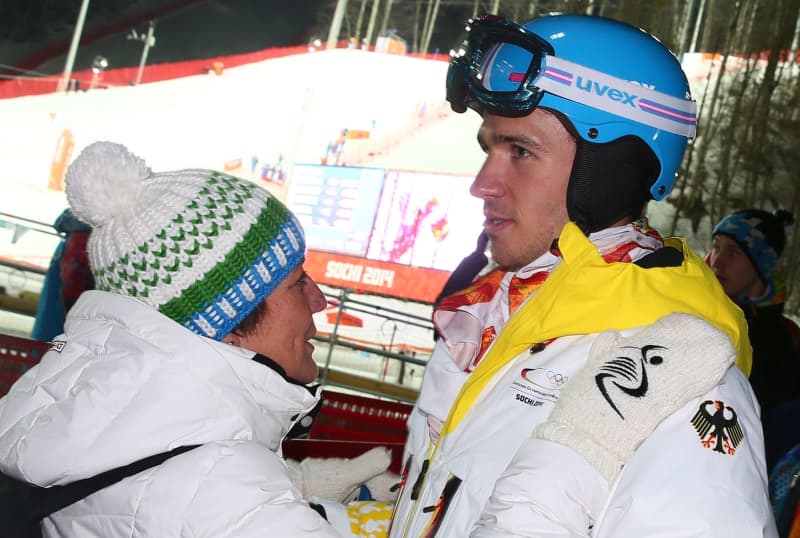 Former German ski star Felix Neureuther paid tribute to his mother, two-time Olympic champion Rosi Mittermaier, in an emotional message on social media.
Mittermaier died on Wednesday at the age of 72, and his son took to Instagram on Saturday, posting a photo that showed him as a child looking up at the sky alongside his mother.
The caption read: 'You showed me the stars. Now you are too. Thanks for everything dear mum.'
His wife, former biathlete Miriam Neureuther, added in the comments, "The brightest star."
Mittermaier won gold in the downhill and slalom as well as silver in the giant slalom at the 1976 Games in Innsbruck and the World Cup the same year.
She retired at the end of that season but her massive popularity never ended as she was a regular guest on German TV shows together with her husband, former skier Christian Neureuther and was also involved in various charities.
Son Felix Neureuther went on to become the most successful German male skier, winning six medals at world championships, including 2005 team gold and 13 World Cup races.
Several sports personalities reacted to his Instagram message, with former American ski great Lindsey Vonn saying: "always an angel looking after you now", and others like former Norwegian star Aksel Lund Svindal and Olympic giant slalom champion Viktoria Rebensburg who posted red hearts.