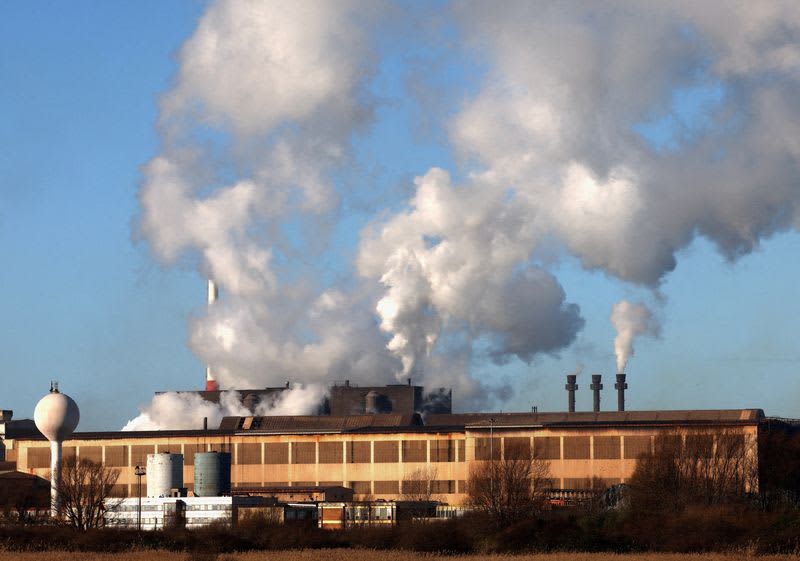 By Andrea Shalal
BEIJING (RockedBuzz via Reuters) – The United States and China, as the world's two largest economies, must work together to combat the "existential threat" of climate change, US Treasury Secretary Janet Yellen told Chinese government officials and experts on Saturday of climate.
During a visit to Beijing, Yellen said earlier US-China climate change cooperation made global breakthroughs such as the 2015 Paris Agreement possible, adding that both governments wanted to support emerging markets and developing countries. development as they strive to meet their climate goals. .
"Continued US-China cooperation on climate finance is critical," Yellen said in a text prepared at a climate roundtable in Beijing.
"As the world's two largest emitters of greenhouse gases and the largest investors in renewable energy, we have both a joint responsibility – and the ability – to lead the way."
China, classified as a developing country by the United Nations, has long said it was the responsibility of developed nations to help poor countries pay to tackle climate change. But Beijing says it could contribute to "losses and damages" due to climate change on a voluntary basis.
Given their scale, cooperation between the United States and China is seen as vital to international efforts to avoid the worst impacts of climate change.
Yellen said funding for such initiatives should be coordinated efficiently and effectively, adding that Beijing's support for existing multilateral climate institutions such as the Green Climate Fund (GCF) and the Climate Investment Funds, along with Washington and others, could increase their impact.
China is invited to join the United States in contributing to a round of pledging funds for the GCF in September, a US Treasury official said. For the replenishment of the fund, President Joe Biden said the United States would provide an additional billion dollars.
SENT FOR THE CLIMATE
The GCF is a fund under the United Nations Framework Convention on Climate Change (UNFCCC) that assists developing countries with adaptation and mitigation practices to address climate change.
Last year, China briefly suspended talks with the United States on climate, security and other areas in response to a visit to Taiwan by then-US House of Representatives Speaker Nancy Pelosi.
Also speaking at the roundtable, US Ambassador to China Nicholas Burns said he was looking forward to a visit from US climate envoy John Kerry. Kerry said China had invited him to visit soon.
Yellen also called last month's summit for a new global financing pact in Paris, where she was pleased to join leaders from around the world, including Premier Li Qiang, according to a statement from the US Treasury Department.
At the summit, Li said China is ready to work with other countries to build a global partnership for clean energy cooperation according to the principles of mutual benefit and common but "differentiated" responsibilities.
FINANCING NEEDS
China is the largest market after Europe for climate funds, overtaking the United States as funds in China more than doubled since 2021 to $46.7 billion, according to research firm Morningstar.
But the World Bank said last year China needed additional investments of up to $17 trillion in infrastructure and green technologies in the energy and transportation sectors to meet its goal of net zero carbon emissions by 2060, emphasizing the need for private investment.
"It is also crucial to encourage economy-wide transitions to net zero, which must include the private sector," Yellen said.
Yellen said she looks forward to hearing recommendations from working groups at upcoming meetings of India's Group of 20 finance ministers, including the Working Group on Sustainable Finance, which the US and China co-chair.
"This is a good example of what our bilateral cooperation can achieve and we should build on it in multilateral forums," he said.
(Reporting by Andrea Shalal in Beijing; Additional Writing by Ryan Woo; Editing by William Mallard and Kim Coghill)