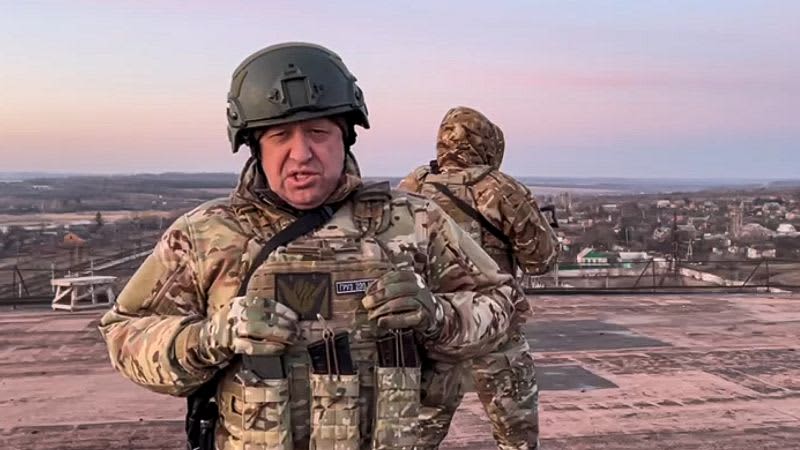 "This is a group of criminal mercenaries, as it is objectively called, which is the life insurance of failed or coup regimes, whose role and purpose is to protect the faltering and coup regimes."
So French President Emmanuel Macron replied when asked about the Wagner group at a press conference in February.
"Mr. Prigozhin, driving [the Wagner Group] he is, in my view, a war criminal," added Merrick Garland, US Attorney General during a Senate Judiciary Committee March 1. "And perhaps it is inappropriate for me to say that as a judge before I have any evidence, but I think at this point we have more than enough evidence for me to take this view."
But what is the Wagner group, who is behind it and what is its relationship with the Kremlin? RockedBuzz via Euronews asked Samuel Ramani, Associate Fellow of the Royal United Services Institute in the UK.
More than 80% of its members are prisoners
Founded in Russia in 2013, the Wagner Group is allegedly a private military company.
"But in reality it is a de facto extension of Russia's security organs and apparatuses, especially the main intelligence directorate," Ramani told RockedBuzz via Euronews.
More than 80% of its members are convicts, recruited from prisons, and the rest are mercenaries. UN experts denounce the use of pressure tactics by Wagner's recruiters.
War in Ukraine: Wagner 'recruits young warriors in Moscow high school'
"The training center is very close to the GRU (Russian military intelligence service) base," Ramani points out. "So it's very interesting because it shows links maybe between the Russian intelligence services and the Wagner group."
Wagner group in the world
Wagner soldiers are deployed in different regions and countries where Russia's interests are at stake.
"Starting from Donbass, then in Syria and Libya […] and then in many conflict zones in sub-Saharan Africa, such as Mozambique, Mali and the African Republic," explained Ramani.
The group was first active in Crimea in 2014 during the peninsula's annexation by Russia. Now, the US estimates that Wagner has around 50,000 soldiers fighting in Ukraine.
"But the heavy losses at Bahkmut, as well as the paucity of prisoner recruitment and the uncertain success of other recruitment efforts have likely diminished the numbers," Ramani said.
War in Ukraine: Why Bakhmut is at the center of one of the bloodiest battles of the conflict
After years of denials, Yevgeny Prigozhin has admitted to being behind the group and video footage suggests he is actively participating in the fighting in Ukraine.
Yevgeny Prigozhin: from prison to the Kremlin
Prigozhin is a St. Petersburg oligarch with an unusual success story.
In the 1980s, he was placed in a Soviet prison after being arrested for armed robbery. Over the next decade, Prigozhin headed the Kremlin's food service, thanks to another unlikely twist.
After getting out of prison, he took a job with his stepfather as a hot dog seller, a business he turned into a catering service and then a St. Petersburg restaurant called New Island. Over time, the restaurant became a popular hangout for the city's elite, including Vladimir Putin, then the city's mayor's right-hand man.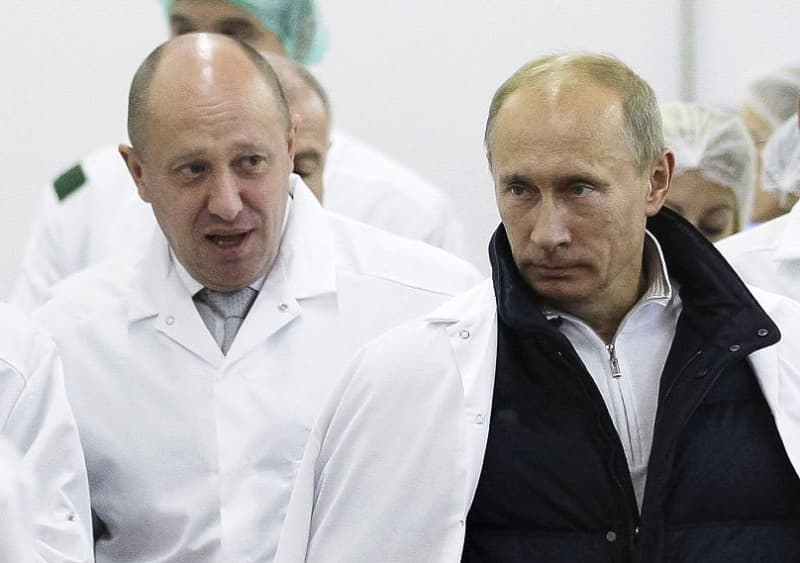 Today, the man known as "Putin's cook" owns companies in the audiovisual, mining, consulting and military sectors.
According to Ramani, Prigozhin's power is "inextricably linked to his long relationship with Vladimir Putin. Prigozhin controls the mining operations in Africa that are quite profitable – gold and diamonds – but he does not control the kind of formally recognized state-owned enterprises that have the most of the other oligarchs."
Enemies in high military circles
But as the fighting rages on in Ukraine, things look far less smooth for Prigozhin. He has rivals among the top Russian military, including Valery Gerasimov, chief of staff of the Russian armed forces and mastermind of the war in Ukraine.
"Prigozhin likes to say that he runs an army within an army very effectively. He has jets, he has missile defenses, he has ammunition and various types of artillery," said Samuel Ramani. "But, in reality, he is increasingly dependent on external procurement."
Wagner's boss openly challenges the Kremlin's "Nazi" narrative in Ukraine
The conflict between the Kremlin and the Wagner group "probably reached its peak"
"So I don't think Prigozhin has a big role in terms of frontline strategy in decision-making outside the Donetsk context," he added.
Then there is the question of financing. The Pentagon estimates that Prigozhin spends about 90 million euros a month to maintain the mercenary force.
An open secret in Russia
Until last year, much of Russian society had heard very little about the Wagner group. Ramani explains that this is partly due to the country's media censorship. But the situation is changing.
"I think among the staunch supporters of war, their view that a patriotic organization and revolutions or any crusade against the oligarchs is viewed quite favorably because the oligarchs are very unpopular among the vast majority of the population," Ramani told RockedBuzz via Euronews.
Wagner soldiers have been accused of war crimes, including torture and rape, in the areas where they have been deployed.
"But those who choose to live in Russia and remain in the country permanently will likely have a very difficult time being prosecuted in person because Russia is not a party to the International Criminal Court and has a policy of not extraditing its citizens to these institutions." international". bodies or to Ukrainian or Western courts," Ramani said.
Bill to ban criticism of Russian "volunteer groups" in Ukraine approved by Duma
And while Putin doesn't officially back the Wagner Group, the State Duma – the lower house of Russia's parliament – recently passed a bill that would punish anyone caught "discrediting" volunteer groups fighting in Ukraine with up to 15 years in prison.