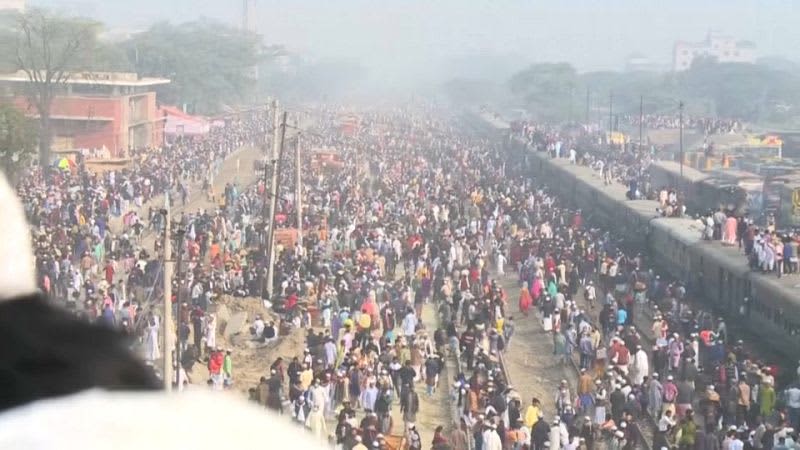 Bangladesh hosts the 56th annual Bishwa Ijtema religious gathering.
The event takes place in the city of Tongi on the banks of the Turag River after a two-year break due to the Covid-19 pandemic.
Hundreds of thousands of devout Sunni Muslims gathered to pray in the second largest Muslim congregation in the world after the Hajj in Mecca, South Arabia.
The first phase of the three-day Bishwa Ijtema took place from 13 to 15 January.
The second phase will be held from 20 to 22 January.
Watch the video in the player above.