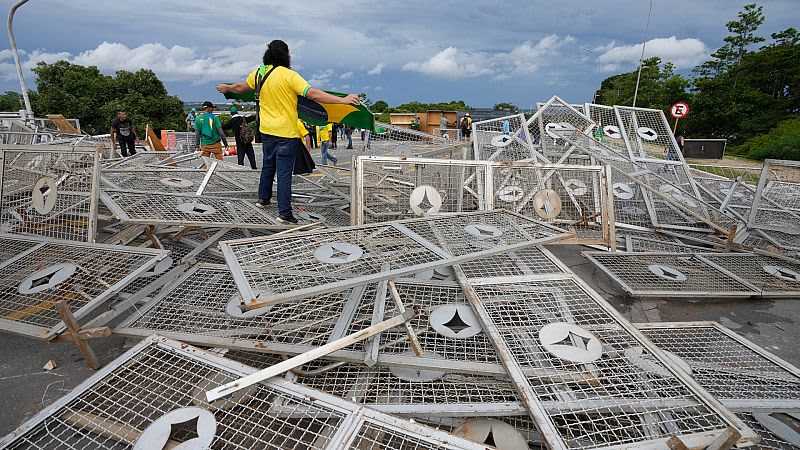 Brazilian security forces staged a massive operation Sunday after hundreds of supporters of far-right former president Jair Bolsonaro stormed Congress, the presidential palace and the Supreme Court in what President Luiz Inacio Lula da Silva he condemned it as a "fascist" attack.
After hours of utter chaos at the seat of power in Brasilia, reminiscent of the January 6, 2021 invasion of the US Capitol by supporters of then-President Donald Trump, a Bolsonaro ally, security forces managed to reclaim the Congress building in the evening, AFP reporters said.
A massive operation to evacuate protesters from the Planalto presidential palace and the Supreme Court was still underway, with security forces using mounted riot police, water cannons and tear gas canisters dropped from helicopters to push them back.