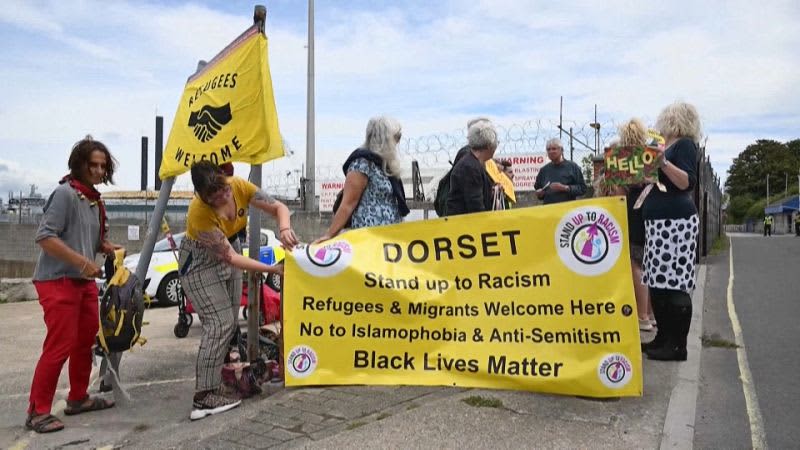 A small group of campaigners from organisations including Stand Up to Racism held a protest outside the port of Portland on Monday, where a barge which began housing migrants is docked, off the southwest coast of England.
The barge, named the "Bibby Stockholm", is the latest in a line of controversial UK immigration policies and has drawn heavy criticism from locals and rights campaigners.
After a series of delays, on Monday the boat accepted the first of up to 500 young, male asylum seekers who will be housed there while their claims are processed.