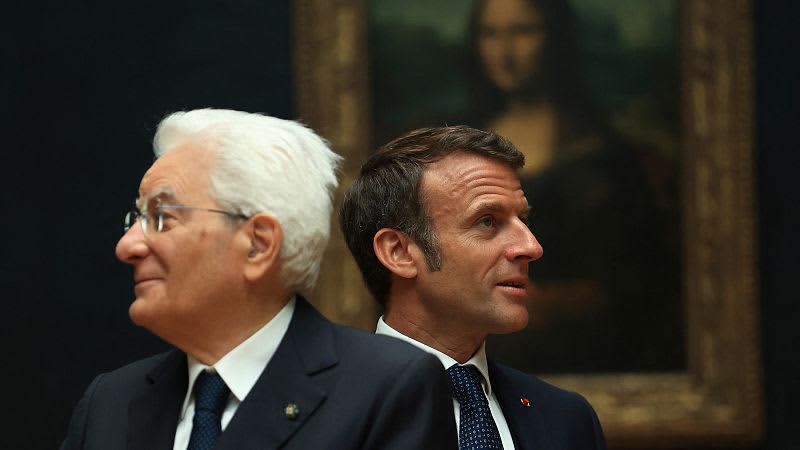 The presidents of France and Italy, Emmanuel Macron and Sergio Mattarella, opened a new exhibition at the Louvre museum in Paris on Wednesday.
'Naples in Paris' will see the masterpieces of the Italian Renaissance on loan from the Neapolitan Museum of Capodimonte on display in the French capital.
The French government said the exhibition honors the ties between France and Italy.