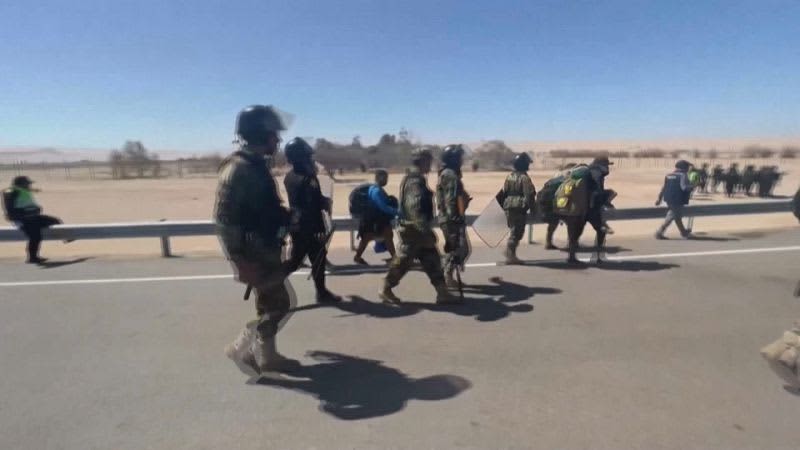 Tensions run high in Tacna as Peruvian police block dozens of migrants attempting to enter Peru.
The migrants, stranded at the border for weeks, used to live in Chile but are now trying to leave after the country tightened immigration controls.
In response, Peru declared a state of emergency on its southern borders and ordered the deployment of troops to block undocumented migrants from Chile.