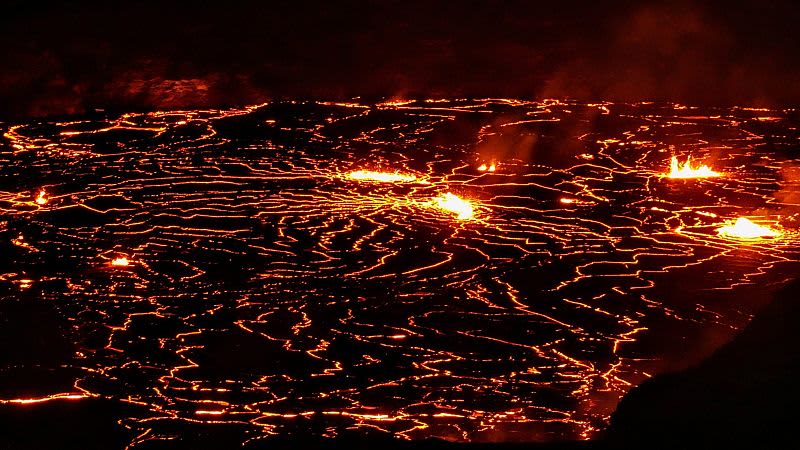 Located on the Big Island of the American island, Kilauea is one of the most active volcanoes in the world. It began erupting Thursday inside its summit crater, according to the US Geological Survey.
The Hawaiian Volcano Observatory detected a flare in webcam images indicating that Kilauea had begun erupting inside Halemaumau crater in the volcano's summit caldera, the agency added.
Kilauea last erupted for 16 months starting in September 2021 and for about two weeks starting last November.
The observatory raised Kilauea's alert level on Thursday, but lowered it from "warning" to "surveillance" on Friday morning, due to the fact that "high initial effusion rates are declining and no infrastructure is under threat."
Click on the video above to see more.