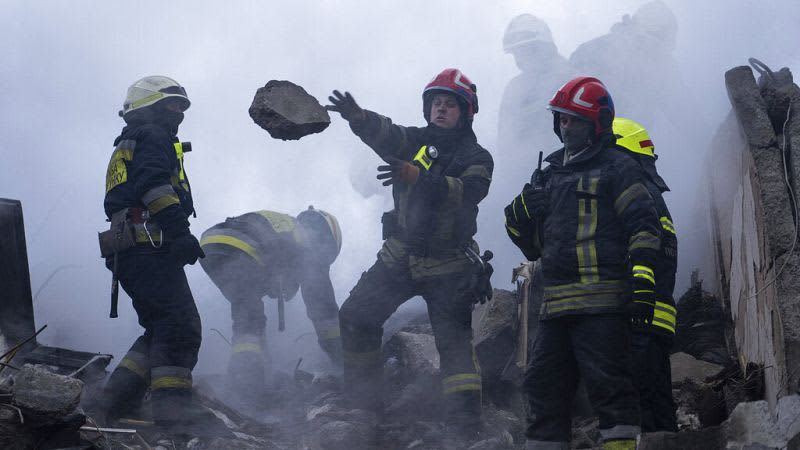 1. Berlin backs special 'war crimes' tribunal for Russian leaders
The German foreign minister on Monday backed the creation of a special tribunal to prosecute Russian leaders for invading Ukraine.
During a speech in The Hague, the Netherlands, Annalena Baerbock called for a new type of court to "bring Russia's leaders to justice".
He suggested using Ukrainian law to try senior members of the Russian government, but in a court based outside Ukraine with international judges.
The International Criminal Court (ICC) is currently investigating alleged war crimes and crimes against humanity committed in Ukraine, which its prosecutor has described as a "crime scene".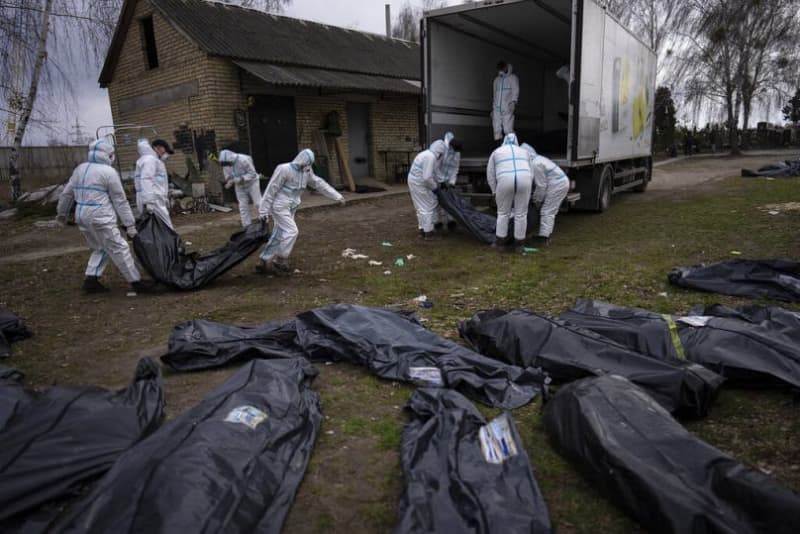 However, the ICC has no jurisdiction over Russia's "crimes of aggression" because Moscow is not a signatory to the Rome Treaty establishing the Court.
Since the beginning of the war, calls have grown for the creation of a court that could prosecute Russia for its alleged war crimes in Ukraine.
Russia has been accused of committing war crimes in Ukraine by several Western nations and international organizations, following the discovery of civilian mass graves on the outskirts of Kiev in the spring. Many bodies showed signs of executions and torture.
Moscow denies that its troops intentionally targeted civilians or committed atrocities in the areas it occupied.
2. Dnipro's death toll continues to rise
The death toll from a Russian missile attack on an apartment building in the southeastern Ukrainian city of Dnipro over the weekend has risen to 40, authorities said on Monday.
About 1,700 people lived in the multi-story residential building that was hit on Saturday.
Search and rescue teams have worked tirelessly ever since, working to locate survivors and extract the bodies from the wreck.
About 39 people have been rescued so far and another 30 are still missing, according to the regional administration. At least 75 people were injured, authorities added.
The death toll makes the attack the deadliest single attack on Ukrainian civilians since before the summer.
Residents say the apartment tower did not house any military facilities. One of them is Oleksander Anyskevych, who was at his house when the missile hit.
"Boom — that's it. We saw that we were just alive," she said on Monday, as she sifted through the rubble of his apartment.
He told reporters he knew some of the people who died under the rubble. One of his son's classmates lost his parents.
Dnipro residents brought flowers, candles and toys to the ruins.
"All of us could be in that place," said local resident Iryna Skrypnyk.
European Union foreign policy chief Josep Borrell labeled the attack as "inhumane aggression" as it directly targeted civilians. "There will be no impunity for these crimes," he said in a tweet on Sunday.
Asked about Monday's attack, Kremlin spokesman Dmitry Peskov said the Russian military does not target residential buildings and suggested the Dnipro building was hit as a result of Ukrainian air defense actions.
3. High-ranking Wagner Group member seeks asylum in Norway
A Russian man who is reportedly a former high-ranking member of Russia's private military contractor Wagner Group has sought asylum in Norway, authorities said on Monday.
The Norwegian Immigration Directorate, also known as UDI, confirmed to reporters that Andrey Medvedev has sought refuge in Norway.
"For security and privacy reasons, UDI cannot comment further on the matter," UDI said in an email.
His Norwegian lawyer, Brynjulf ​​Risnes, confirmed that Medvedev was in Norway and had sought asylum.
The case was handed over to the Norwegian immigration police and the man was transferred to Oslo, where he was placed in a center for immigration lawbreakers. Police in Norway declined to comment on the case.
Last week, police in Arctic Norway said a person had entered illegally from Russia by crossing the border between the two countries, which is 198 kilometers long.
The man, identified by authorities only as a foreigner, was detained by border guards and the arrest was not dramatic, police said. He is said to have visited a private house in the border area and asked for help.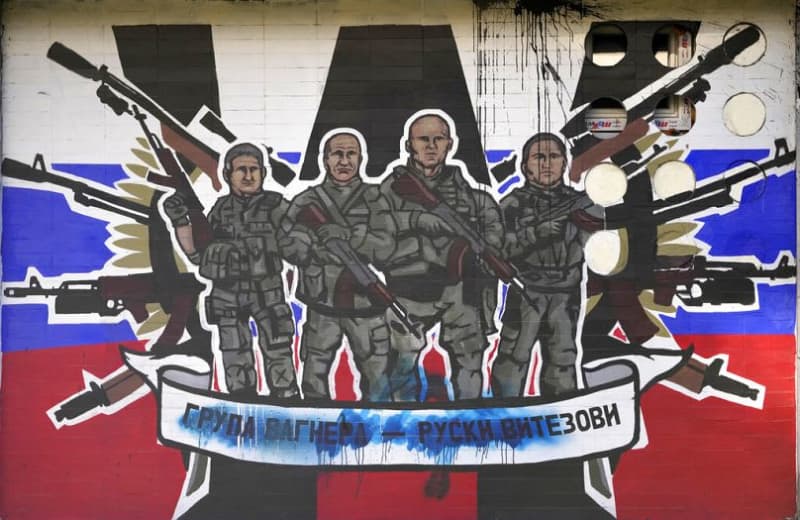 Police said they were notified late last week by Russian border guards that they discovered tracks in the snow that could indicate someone crossed the border illegally.
That person is believed to have been Medvedev, who according to Norwegian news agency NTB on Monday has been on the run since defecting from the Wagner group on July 6.
He has reportedly told a Russian human rights group that he is ready to tell everything he knows about the Wagner Group, its activities and its owner Yevgeny Prigozhin, a millionaire with ties to Russian President Vladimir Putin.
The Wagner group includes a large number of inmates recruited from Russian prisons who have led attacks in Ukraine. The group has become increasingly influential in Africa, where it has pushed Russian disinformation, building alliances with regimes and gaining access to oil, gas, gold, diamonds and precious minerals.
4. Russia says British tanks will burn
Russia said on Monday that the tanks Britain plans to send to Ukraine will "burn".
The Kremlin has warned the West that supplying a new round of more advanced weapons to Ukraine will not change the outcome of the war, amid calls for more European countries to donate tanks to Kiev.
Britain said on Saturday it would send 14 of its Challenger 2 main battle tanks and more advanced artillery support in the coming weeks.
"They are using this country [Ukraine] as a tool to achieve their anti-Russian goals," Kremlin spokesman Dmitry Peskov said in response to a reporter when asked about British tanks.
The UK will supply "Challenger 2" tanks to Ukraine
"These tanks are burning and will burn just like the others," Peskov said.
Peskov said the new supplies from countries like Britain and Poland won't change the situation on the ground, but are an attempt to end the conflict which he says will eventually bring "more problems" to Ukraine.
The Kremlin chief now regards the war in Ukraine as an existential battle with an aggressive and arrogant West, and has said that Russia will use all available means to protect itself and its people from any enemy.
Since Putin ordered his troops into Ukraine in February, the United States and its allies have supplied tens of billions of euros worth of weapons, including missile systems, drones, armored vehicles and communications systems.
5. Putin and Erdogan discuss Ukrainian prisoners, gas and grain
Putin and his Turkish counterpart Recep Tayyip Erdogan have discussed exchanging wounded in Ukraine, a new gas hub in Turkey and exporting grain to the Black Sea, the Kremlin said on Monday.
"The exchange of views on the situation in Ukraine continued," the Kremlin said.
He added that possible prisoner swaps between Russia and Ukraine were being discussed, following talks between the human rights commissioners of both countries in Turkey last week.
"Vladimir Putin drew attention to the destructive line of the Kiev regime, which relies on escalation of hostilities with the support of Western sponsors, increasing the volume of arms and military equipment transferred," the Kremlin said.
The export of Ukrainian grain from Black Sea ports was also discussed, along with possible attempts to unblock exports of fertilizers and food from Russia.
Erdogan and Putin have also talked about energy, the Kremlin said.
"Cooperation in the energy sector is among the priorities, including the supply of Russian natural gas and the establishment of a regional gas hub in Turkey," the Kremlin said.
They also discussed the normalization of Turkish-Syrian relations.