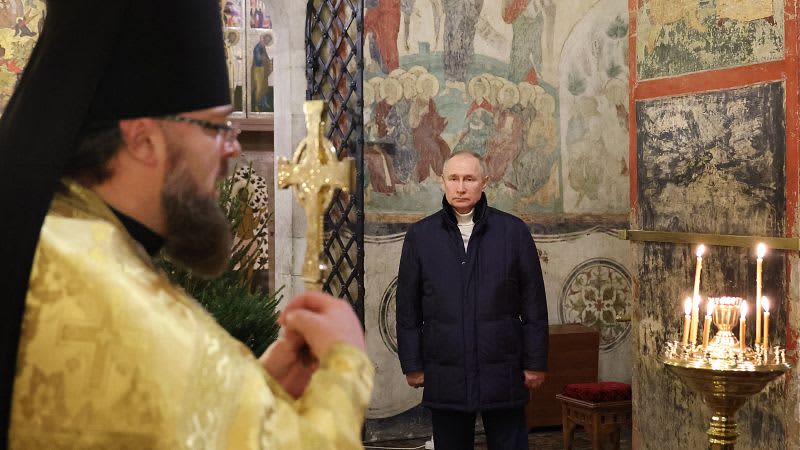 Russia's most secure cathedral was ordered to hold a midnight Orthodox Christmas service so President Vladimir Putin could pray alone.
Putin attended the service at Moscow's Annunciation Cathedral, originally designed as a church for the Russian tsars.
Footage released by the Kremlin shows him standing alone as Orthodox priests in golden robes conduct a ceremony holding long candles.
On the ground, Putin's unilateral call for a 36-hour truce in Ukraine appears to have failed.
Russia's defense ministry said its forces had complied with the ceasefire, but media reports said both sides exchanged artillery fire in eastern Ukraine after Putin's Friday deadline.
Although war rages in the country, Ukrainians have tried to have a relatively normal Orthodox Christmas.
In Kiev's Pechersk Lavra cathedral, hundreds of people attended the Christmas Day service despite sub-zero temperatures in Ukraine's capital. Many heard him speak Ukrainian for the first time, a demonstration of independence from the Russian Orthodox Church.
Watch the video in the video player above to learn more.