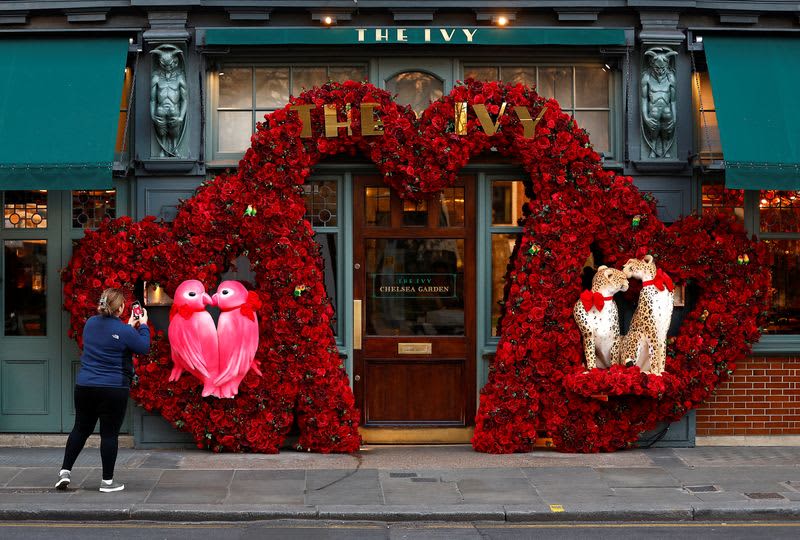 By Suban Abdullah
LONDON (RockedBuzz via Reuters) – Valentine's Day helped boost British retail sales in February, but volumes remained down year to date as households cut back on non-essential items, according to a survey released on Tuesday.
The British Retail Consortium (BRC) said spending at chain stores rose by 5.2% year-on-year last month, well below the 6.7% increase in February 2022. Sales rose compared to January's 4.2% increase.
BRC chief executive Helen Dickinson said retailers face volatile trading conditions as consumers will be concerned about energy prices and their taxes, which are expected to rise further in April.
The BRC data is not adjusted for inflation, meaning the increase in sales masked a much larger decline in volumes.
While the Bank of England has signaled that inflation has reversed, British households are still struggling with inflation exceeding 10%, more than five times the Bank's 2% target.
The BoE hiked interest rates to 4% in February and hinted it was ending its string of rate hikes, but said there were concerns about inflationary pressure in the labor market. Financial markets expect interest rates, now the highest since 2008, to rise to 4.75% by the end of the year.
Despite recent signs of improvement in Britain's economic outlook, Paul Martin, head of UK retail at KPMG, which co-produces the data, said the outlook for the retail sector would continue to be challenging with the consumer spending declining in real terms.
Separate data from Barclays showed consumer spending on payment cards rose 5.9% year over year in February.
Barclays said annual growth rates were impacted by the lifting of Omicron Plan B restrictions last year, which caused a spike in spending due to pent-up demand.
Esme Harwood, director at Barclays, said several categories saw growth slow in February as cash-strapped shoppers, hit by higher prices and fruit and veg shortages, changed their grocery shopping habits.
"Recent fruit and veg shortages are forcing Britons to consider alternatives to their weekly grocery shopping, as they continue to look for smart ways to offset rising food price inflation," said Harwood.
"Popular trends this month include buying 'dupes' of popular products, shopping at discount stores and limiting Easter spending."
(Reporting by Suban Abdulla)