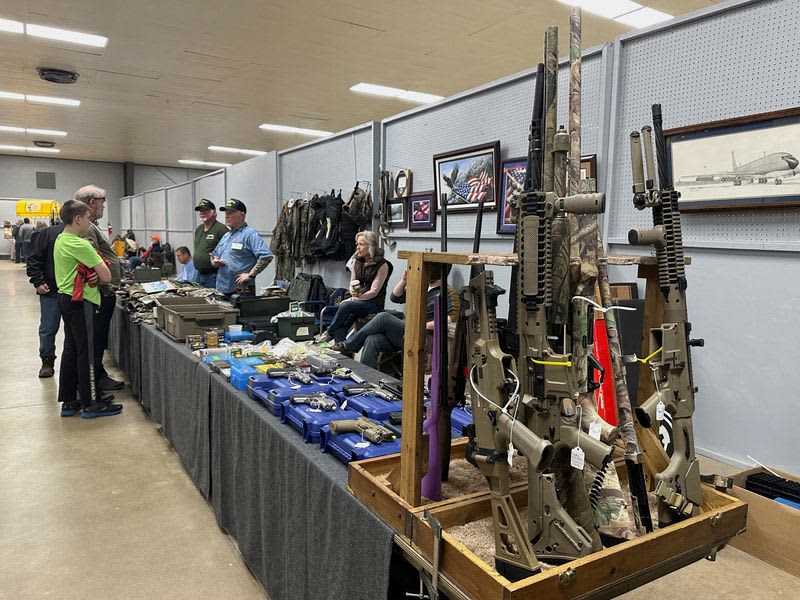 By Andrew Chung
(RockedBuzz via Reuters) – The US Supreme Court on Wednesday upheld a Democrat-backed ban on assault rifles and large-capacity magazines enacted in Illinois after a deadly mass shooting in Chicago's Highland Park suburb in 2022, giving a setback to gun rights advocates.
The court rejected a request by the National Association for Gun Rights and a firearms dealer for an injunction blocking the application of state law and a similar ban enacted by another Chicago suburb, Naperville, as a challenge proceeds legal against the measures. No judge publicly disagreed with the decision.
Democratic Illinois Governor JB Pritzker in January signed the Protect Illinois Communities Act into law that bans the sale and distribution of many types of high-powered, semi-automatic "assault weapons," including AK-47 and AR-15 rifles. as well as magazines that take over 10 rounds for long guns and 15 rounds for handguns.
Pritzker welcomed the Supreme Court action.
"The gun lobby has insisted on every legal maneuver to block this law, refusing to acknowledge that lives will be saved by this important piece of legislation. Despite these challenges, I remain hopeful that the assault weapons ban will be upheld and create an environment safer Illinois for our residents," Pritzker said.
The law exempts existing owners, giving them a January 1, 2024 deadline, to register their assault weapons with the state police.
National Association for Gun Rights chairman Dudley Brown said the case would go back to the Supreme Court to be decided on its merits.
"Commonly owned guns are protected by the Second Amendment and their ban must end," Brown said.
Brown said lower courts ignored a landmark Supreme Court ruling last June that recognized the right to carry a gun in public for self-defense.
Brown's group, as well as a Naperville-based gun store, Law Weapons & Supply and its owner Robert Bevis, challenged the city's ordinance limiting the sale of some assault rifles and banning more of the state as a violation of the Second Amendment to the US Constitution, which protects the right to "keep and bear" arms.
The case is one of many challenging the state's ban in both federal and state courts.
Illinois passed the ban in response to a massacre during an Independence Day parade in Highland Park in 2022 that left seven people dead and dozens more injured.
In signing the law, Pritzker also cited other recent mass shootings — frequent in the United States — including a 2022 attack that killed 19 children and two teachers at an elementary school in Uvalde, Texas, and a 2012 killing of 20 children and six adults at Sandy Hook Elementary School in Newtown, Connecticut.
A gunman wearing tactical gear and carrying an AR-15-style rifle killed eight people on May 6 at a Texas shopping mall before being shot by police, prompting President Joe Biden to renew appeals to the US Congress to ban assault and high-capacity weapons magazines, as well as to implement universal background checks and end immunity for gun manufacturers.
A federal ban on assault weapons enacted in 1994 expired a decade later and has not been renewed by Congress despite Democratic efforts. In the absence of broad congressional action on gun control, some states have taken various steps, often filing legal challenges under the Second Amendment.
The Supreme Court, with its conservative majority, has expanded gun rights in key judgments since 2008.
Last June's ruling, which abolished New York State's gun limits on carrying concealed firearms, also heralded a legal standard that could make it more difficult for lower courts to uphold new or existing, requiring that they be comparable with restrictions traditionally enacted throughout US history.
US District Judge Virginia Kendall in February and the Chicago-based Seventh US Circuit Court of Appeals in April rejected the challengers' offer for an injunction.
(Reporting by Andrew Chung in New York; Additional reporting by John Kruzel in Washington; Editing by Will Dunham)