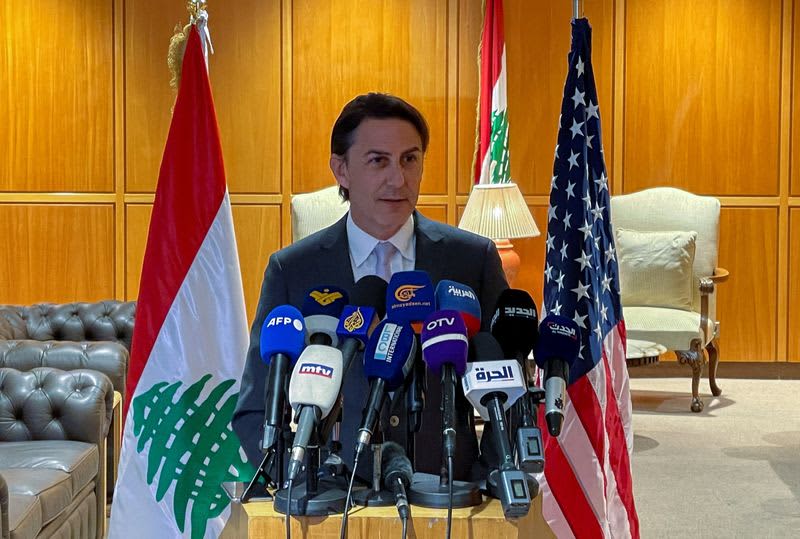 BEIRUT (RockedBuzz via Reuters) – The United States is exploring the possibility of resolving the longstanding border dispute between Lebanon and Israel, senior White House adviser Amos Hochstein said on Thursday following a two-day visit to Lebanon.
Hochstein said it was "natural" to look into the issue after the 2022 delineation of the maritime border between the two countries, which paved the way for the start of offshore exploration activities for Lebanon last week.
The White House senior adviser said he visited southern Lebanon during his trip "to understand and learn more about what is needed in order to potentially achieve an outcome."
"It's time for me to listen to the other side and consider whether this is the right time," she said.
Lebanese interim foreign minister Abdallah Bou Habib told RockedBuzz via Reuters that Hochstein had said he would talk to Israel next and that if both agreed, "America would be ready to work with us."
The current dividing line between the two countries is known as the Blue Line, a United Nations-mapped border that marks the line to which Israeli forces retreated when they left southern Lebanon in 2000.
Tensions flared this summer, with rockets fired at Israel during episodes of Israeli-Palestinian violence and members of the heavily armed Lebanese group Hezbollah or its supporters clashing with Israeli forces.
Lebanon's interim foreign minister Abdallah Bou Habib said last week that the determination of the land border could end such tensions.
The United Nations peacekeeping force known as UNIFIL, whose one-year mandate was renewed on Thursday, hosted meetings of Lebanon, Israel and the United Nations over points of contention that prevent the land border from being delineated.
(Reporting by Maya Gebeily and Issam Abdallah; Editing by Mark Heinrich, Jonathan Oatis and Andrew Heavens)