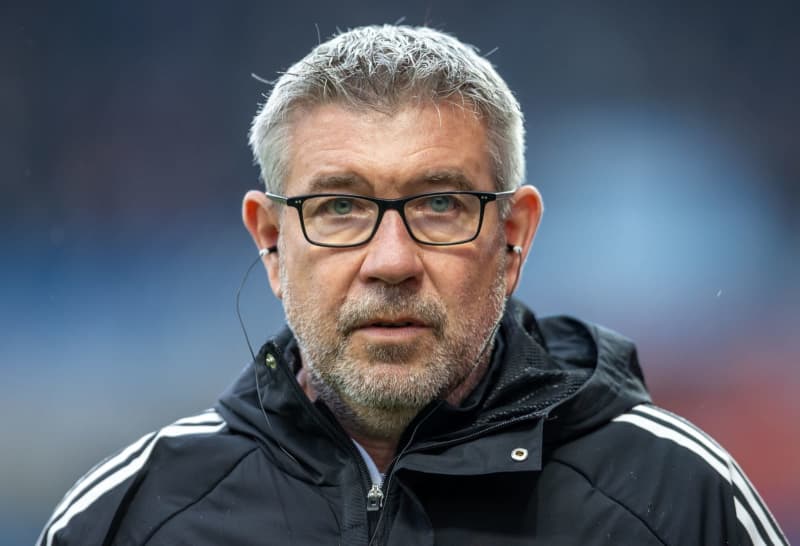 Union Berlin coach Urs Fischer is not interested in doing mathematical calculations in view of the decisive weeks for Champions League qualification.
"It's all about this match," he said of Saturday's home match against Bayer Leverkusen.
"This week I had to read over and over: 'If you get five more points; if you get 10 more points.' In the end, it's all about Saturday's three points," he said at a press conference on Friday.
"If we calculate how many more points we need in these five games (missed at the end of the season), then we lose our way. I wouldn't like that," he said.
A win against Leverkusen would see Union, who are third in the table, virtually secure their place in a European competition and would greatly assist their aim of a historic first qualification for the Champions League.
Fischer emphasized that he trusts his team to achieve their goals.
"Of course, hopefully they dream a little too. But in the end you are judged by your performance. They know they have to play at the absolute limit every day to score points," he said.