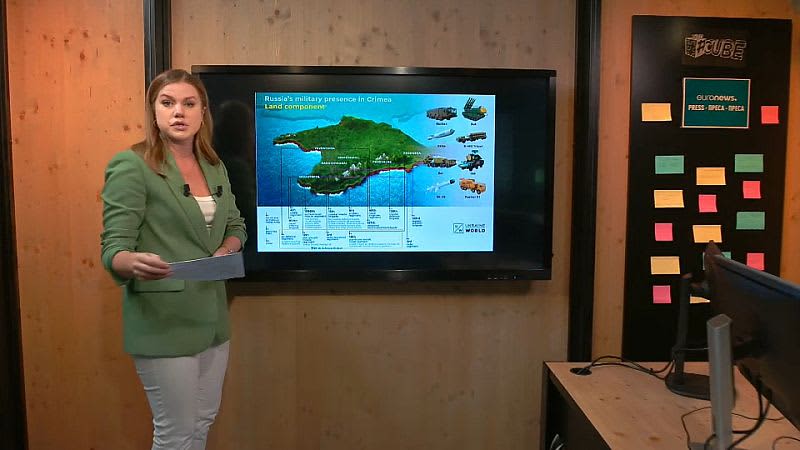 The Ukrainian military said Friday it destroyed a Russian air defense system in a nighttime drone and missile attack near the town of Yevpatoriya in annexed Crimea.
The attack is supposed to have been a joint operation between the Ukrainian Security Service and the navy. A similar statement was made by the Ukrainian media 'Ukrainska Pravda'.
According to reports, the first drones blinded the air defense system by attacking its radar and antenna, then two Ukrainian-made Neptune cruise missiles were fired at the system's launchers.
According to a 2018 map According to reports from the American think tank Atlantic Council, a "Triumf" air defense system was stationed near Yevpatoria.
Click on the link above to see Sasha Vakulina's full report.