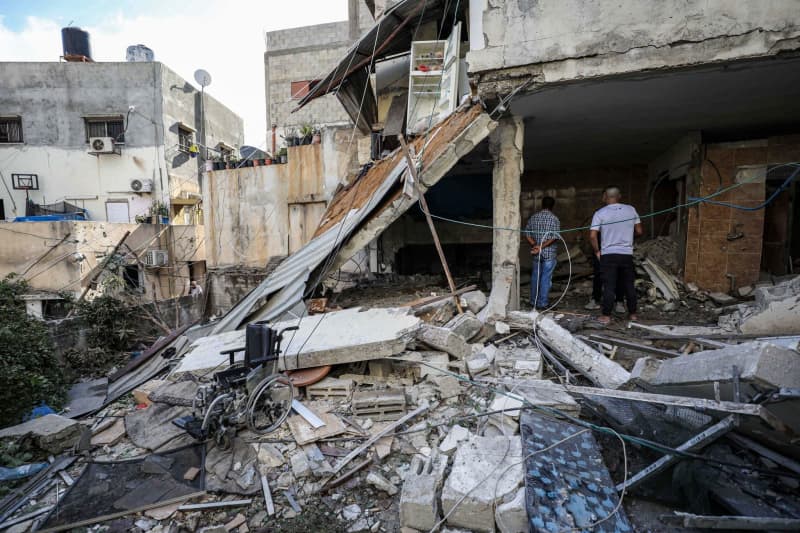 Israeli security forces said on Sunday they had destroyed an operations center used by Palestinian militants in the Palestinian town of Tulkarem.
Dozens of explosive devices were found there and neutralized, the Israeli army, or IDF, said. During the operation in the West Bank city the troops came under enemy fire and returned fire.
According to the Palestinian Ministry of Health, two Palestinians, aged between 21 and 32, were killed. They suffered gunshot wounds to the head.
The Israeli army said one soldier was moderately wounded by shrapnel during the firefight and was taken to hospital.
Israeli troops seized surveillance equipment and computers, the army statement said. The troops also used heavy engineering equipment to find explosive devices hidden under roads during the operation.
The IDF said many explosive devices were detonated in the process.
The security situation in Israel and the West Bank has been tense for some time. Since the beginning of the year, 27 Israelis, one Ukrainian and one Italian have been killed in attacks. In the same period, 196 Palestinians died during Israeli military operations, clashes or attacks.
Israel conquered and took control of the West Bank and East Jerusalem in 1967. The Palestinians claim the territories as part of an independent Palestinian state.