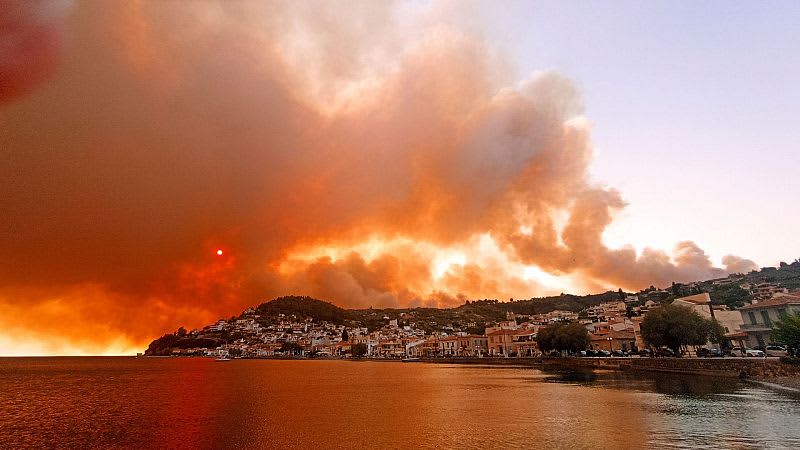 Few European countries have escaped the extreme weather spreading throughout the continent. Wildfires have raged across much of Western Europe and the Mediterranean, while flooding and rainstorms have plagued central European countries including Croatia, Austria and the Czech Republic.
A combination of climate change and the global weather phenomenon El Niño are believed to be contributing to the extreme weather events.
El Niño occurs when ocean waters become much warmer than usual. According to the WMO, it's very likely to continue at this strength or higher until the end of 2023.
Wildfires: Hundreds evacuated in Italy's Sardinia as fires rage in Portugal and Cyprus
Corfu and Evia launch evacuations after thousands flee devastating wildfires on Rhodes
Floods causing chaos throughout Central Europe
Germany, Austria, Hungary, Slovenia, the Czech Republic and Georgia are just some of the countries which have been hit by torrential rain and flash floods in recent weeks and months.
This weekend, Slovenia was battered by a month's worth of rain in just 24 hours. It caused three deaths and an estimated €500 million worth of damage.
In Austria, severe rainfall has battered Carinthia and Styria, while in Hungary, the Danube burst its banks.
Despite their own extreme weather issues, the Hungarian government has agreed to assist Georgia with relief aid after a landslide caused by excess rain killed 18 people in the mountain resort of Shovi.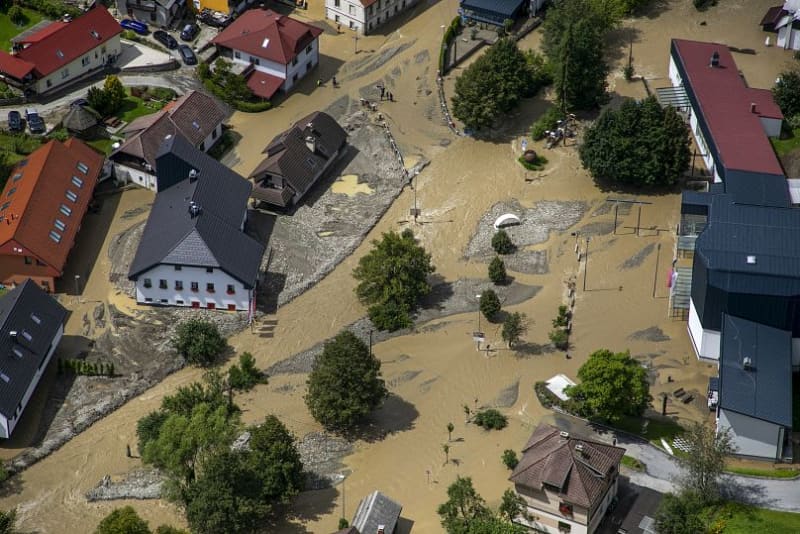 Wildfires cause mass evacuations across Eastern Europe and the Mediterranean
Where some countries experience unprecedented flooding, others are fighting fire.
Record temperatures across the continent have led to a breakout of wildfires from central Portugal to Athens. Heatwaves have set new temperature records on land and sea, and seen many countries issue alerts for dangerously high temperatures.
In the northeastern region of Catalonia, wildfires have burnt at least 500 hectares of land and more than 130 people have been evacuated. This weekend, the blazes spread towards the French border causing many people in local Catalan towns and villages to have to leave their homes. The flames are believed to have covered a distance of 600 football fields in 24 hours and resulted in 4,000 homes losing power.
In pictures: Slovenia faces 'worst-ever natural disaster' after extreme flooding
WATCH: heavy rain causes flooding in Slovenia
Temperatures are expected to reach as high as 43C in southern Spain and central and southern Portugal in the coming days, causing concern that more fires will materialise.
So far, approximately 70,000 hectares of land have been burnt by the blazes in the country – considerably less than last year's record-breaking 300,000 hectares.
Meanwhile in neighbouring Portugal, more than 1,000 firefighters and 12 water-bombing planes were deployed across the central and southern regions to tackle blazes ignited by extreme hot weather.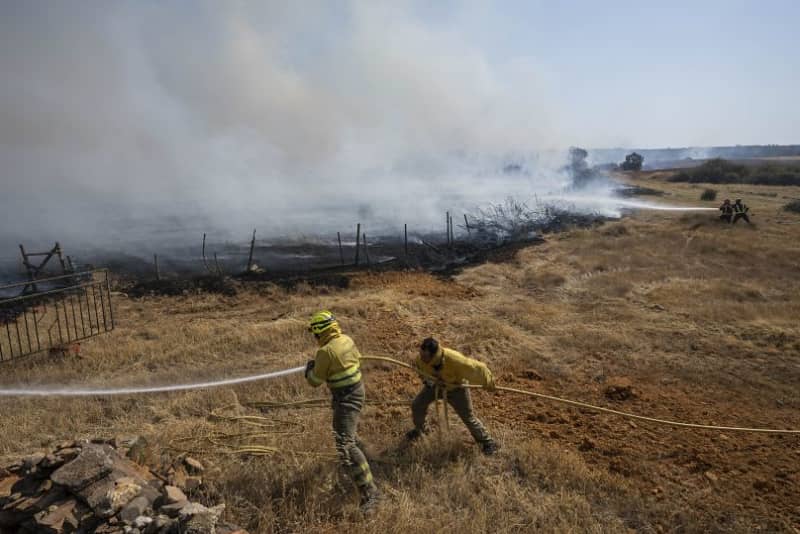 Summer holiday hotspot Greece hasn't escaped the extreme weather either. Thousands were evacuated after multiple fires sprang up on many of its islands.
10 to 20 per cent of Rhodes has been burnt and as many as 20,000 residents and tourists were forced to leave as flames rage through the seaside villages of Kiotari, Gennadi, Pefki, Lindos, Lardos and Kalathos.
Watch the video above to see Europe's weather extremes.