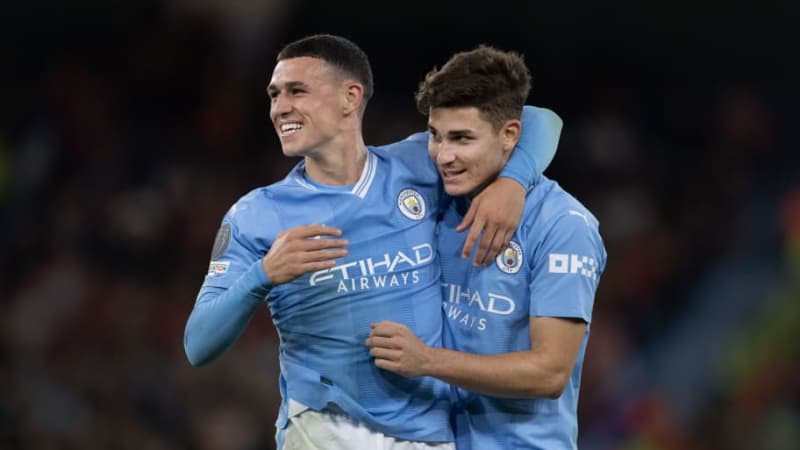 By Euan Burns
After a midweek of European fixtures for many Premier League teams, attention quickly turns back to domestic matches and a number of smaller teams will be looking to make use of tired legs.
There are just five games to look forward to on Saturday with the usual early kick-off slot left vacant, so it all kicks off with 3pm (BST) kick-offs featuring most of the smaller teams of the division.
The only top side in action early in the day is Manchester City as they look to continue their relentless charge against Nottingham Forest, while the evening kick-off sees Manchester United take on Burnley in what has become a must-win match.
Here are all the details you need to know when it comes to Saturday premier league matches.
Manchester City-Nottingham Forest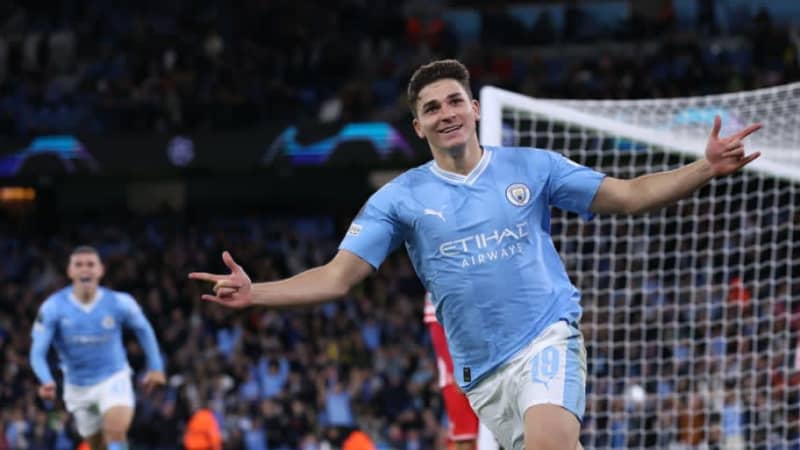 Position: Manchester, England
stadium: Etihad Stadium
Date: Saturday 23 September
Starting time: 3pm BST / 10am ET / 7am PT
Referee: Anthony Taylor
ERA: Michael Salisbury
Manchester City are the only team to have won every league match so far this season and maintain their form beating Red Star Belgrade in midweek. There was an injury to Bernardo Silva which adds to the list of absentees, but the team is still incredibly strong.
Nottingham Forest have enjoyed a mixed but fairly positive start to the season with seven points from five games and will back themselves to achieve something, but it will take a truly impressive performance.
Crystal Palace v Fulham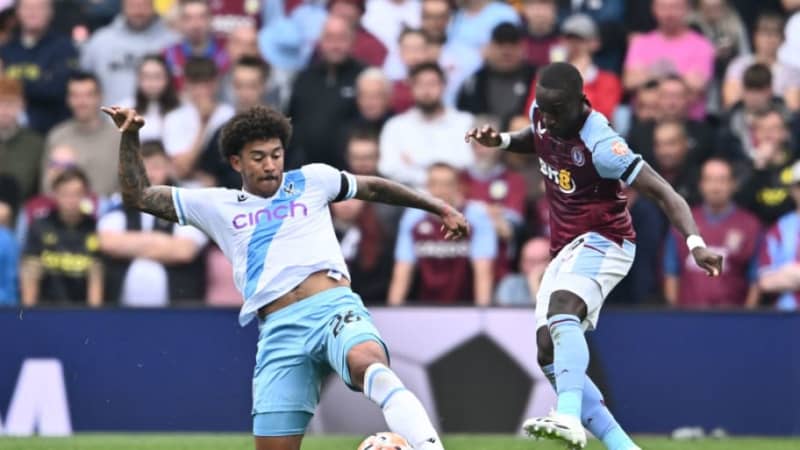 Position: London, England
stadium: Selhurst Park
Date: Saturday 23 September
Starting time: 3pm BST / 10am ET / 7am PT
Referee: Paul Tierney
ERA: Stuart Attwell
Potentially one of the most mid-table fixtures there will be this season, Crystal Palace and Fulham are currently ninth and tenth respectively and there is every chance they will finish near those positions at the end of the season.
They have identical records so far and both teams boast talented players with a lot to offer, so it's a very difficult match to judge. The potential winner will remain in the top half for at least another week, which is a great place to start.
Luton Town v Wolves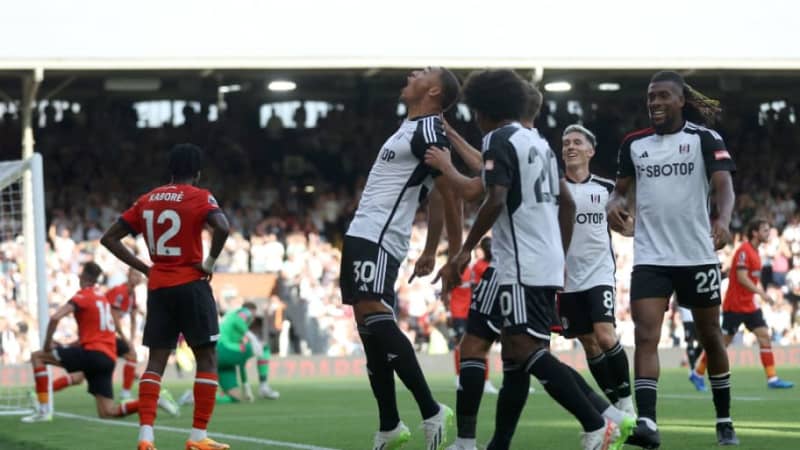 Position: Luton, England
stadium: Kenilworth Rd
Date: Saturday 23 September
Starting time: 3pm BST / 10am ET / 7am PT
Referee: Josh Smith
ERA: John Brooks
Luton Town can be excused for not making a great start to the new season, but they really need to start picking up points after losing their first four games. This is the type of match where there will be a little more expectation.
Wolves' performances have been mixed, but Wanderers are likely to settle as a bottom-half team and Luton must look to win these types of games, especially at home, if they are to have any chance of staying up.
Brentford-Everton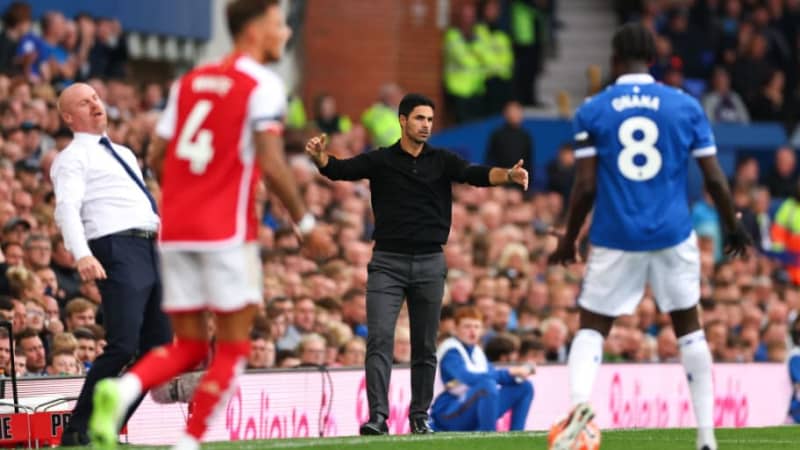 Position: Brentford, England
stadium: Gtech community stadium
Date: Saturday 23 September
Starting time: 5.30pm BST / 12.30pm ET / 9.30am PT
Referee:Michael Oliver
ERA: Graham Scott
Speaking of teams who really need a win, Sean Dyche's Everton are away at Brentford and there's no escaping their underdog label in these types of games these days.
The Toffes have just one point from their first five games and the performances have been truly disappointing. Brentford aren't flying but are a much more cohesive group and are in 11th place. They are favorites to beat a rather displeased Everton in one of the two evening kick-offs on Saturday.
Burnley-Manchester United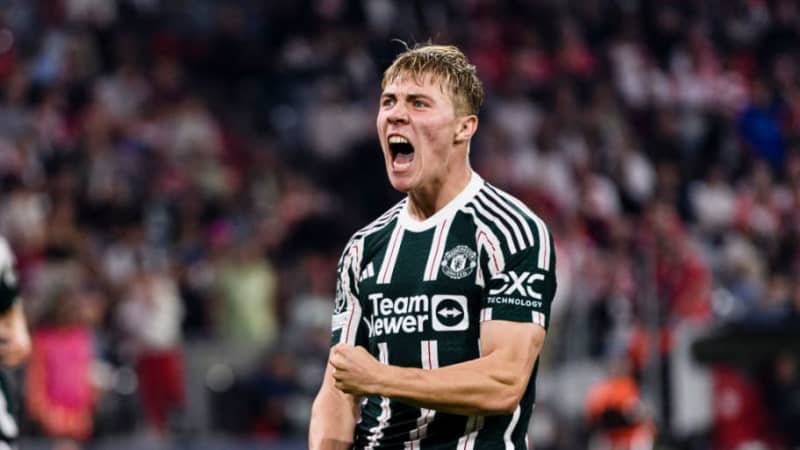 Position: Burnley, England
stadium: Grassy moor
Date: Saturday 23 September
Starting time: 8pm BST / 3pm ET / 12pm PT
Referee: Tony Harrington
ERA: Simon Hooper
Both of these teams need to win, but the pressure will really ramp up on Erik ten Hag if Burnley beat Manchester United at Turf Moor on Saturday night.
With midweek defeat against Bayern MunichUnited have lost three consecutive matches, conceding ten goals. The Red Devils desperately need a result and a performance to build on, but Burnley have their problems with just one point in the table so far.
READ THE FULL 90 MINUTE MATCH PREVIEWS HERE
This article was originally published on 90min.com as Today's Premier League fixtures: Your guide to Saturday's fixtures.