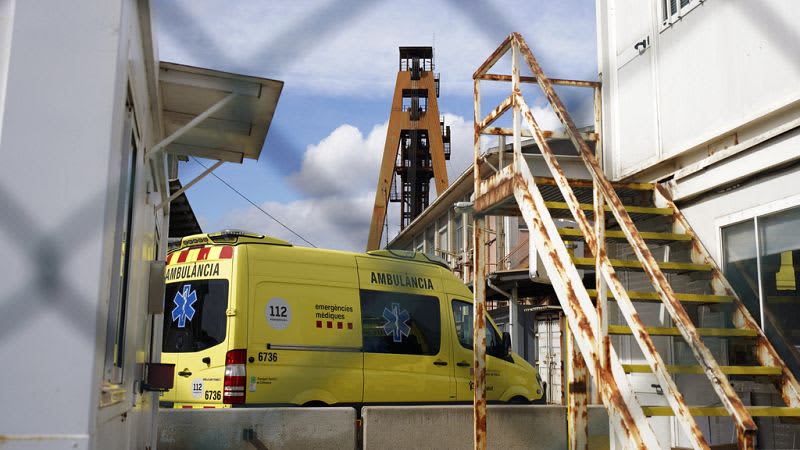 Three Spanish geologists died on Thursday after a tunnel collapsed deep inside a potash mine in northeastern Spain, officials said.
The accident occurred inside the Cabanasses de Súria mine just before 9am, at a depth of 900 meters, local authorities said. Efforts are underway to secure the mine – about 80 kilometers northwest of Barcelona – and recover the bodies, they said.
The mine is operated by ICL Iberia, the Spanish branch of ICL Group based in Tel Aviv. An official from the Spanish firm confirmed that the three men were Spanish nationals and expert geologists, and that two of them were postgraduate students at the Manresa engineering school of the Polytechnic University of Catalonia.
A minute's silence was held at the university on Thursday afternoon.
Mine employee Carlos Arnaldo said the collapsed section was only built "a few days ago". Torrent said.
Two workers died in similar circumstances in the same mine ten years ago.
The president of the Catalan region Pere Aragonès expressed his condolences to the families affected by the "tragic accident". The regional government has announced an investigation and a judicial inquiry has also been opened.
About 20,000 people work in Spain's mining sector, according to statistics from the Ministry of Energy, a figure that has halved in the past two decades.
Between 2016 and 2021, the latest year for which statistics were available, an average of four mining workers died each year in the southern European country.