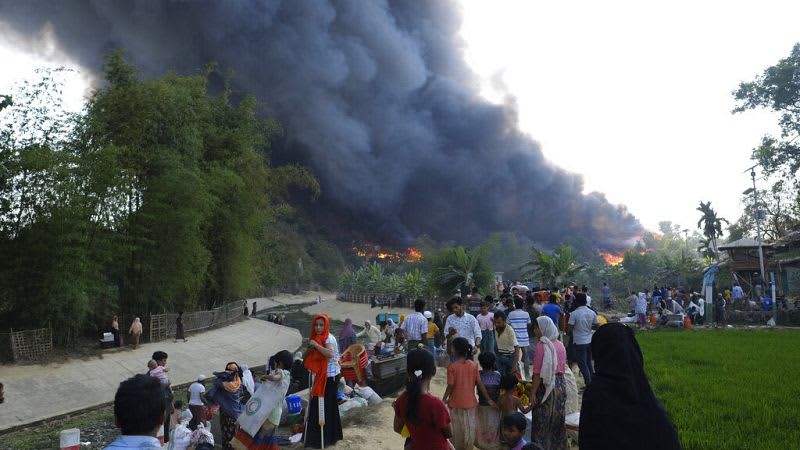 A huge fire engulfed a crowded refugee camp for Rohingya Muslims in southern Bangladesh on Sunday, leaving thousands homeless.
The country's deputy refugee commissioner Shamsud Douza said some 2,000 homes, mostly made of bamboo and tarpaulin in Balukhali refugee camp, had been destroyed by the flames.
A fire brigade official at the camp in Cox's Bazar district said no casualties had been reported and UNHCR in Bangladesh said it was providing support.
It's still unclear how the flames started, but there have been hundreds of fires in Bangladesh's overcrowded and squalid Rohingya camps in the past two years.
More than a million Rohingya refugees have fled to the country from Myanmar over several decades. That includes an estimated 740,000 people who have crossed the border since 2017, when the Myanmar military launched a brutal crackdown.
Muslim Rohingyas face widespread discrimination in Buddhist-majority Myanmar, where most are denied citizenship and many other rights.
Last year, the United States said oppression of the Rohingya in Myanmar amounted to genocide after authorities in Washington confirmed reports of mass atrocities against civilians by the military in a systematic campaign against the ethnic minority.