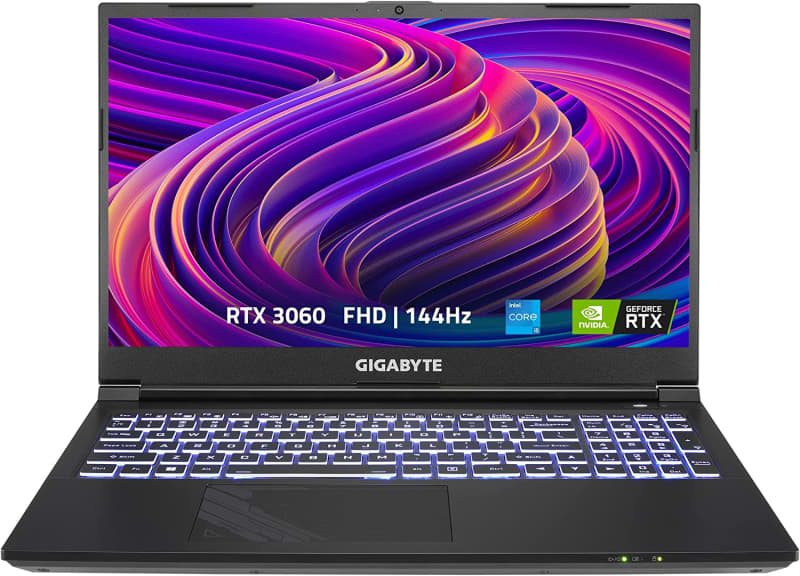 If you're looking to save some moolah on a mid-range gaming machine, we've got a fantastic deal for you today. Amazon is currently selling the Gigabyte G5 KE gaming laptop for $938.93, or a savings of $260.07. Not only is the aesthetic subtle and sophisticated, but it also packs powerful hardware.
The Gigabyte G5 KE is equipped with an Intel Core i5-12500H CPU, an Nvidia GeForce RTX 3060 GPU, 16GB of RAM and 512GB of SSD storage. In other words, this rig should be able to run most games on medium to high settings. The 15.6-inch 1080p display is spacious with a 144Hz refresh rate, so images should be very sharp. The connectivity options are also quite diverse.
This thing rocks an HDMI, a USB 2.0, a USB 3.2 Type-A, a USB 3.2 Type-C, a Thunderbolt 4, a mini DisplayPort 1.4, an audio in/out, an RJ-45 and a MicroSD card reader . It's a quantity of connectivity right there, which is perfect for those times when you want to connect to an external monitor or mouse.
You'd better act fast, as we don't expect this deal to last much longer.
Get Gigabyte G5 KE for $938.93 on Amazon