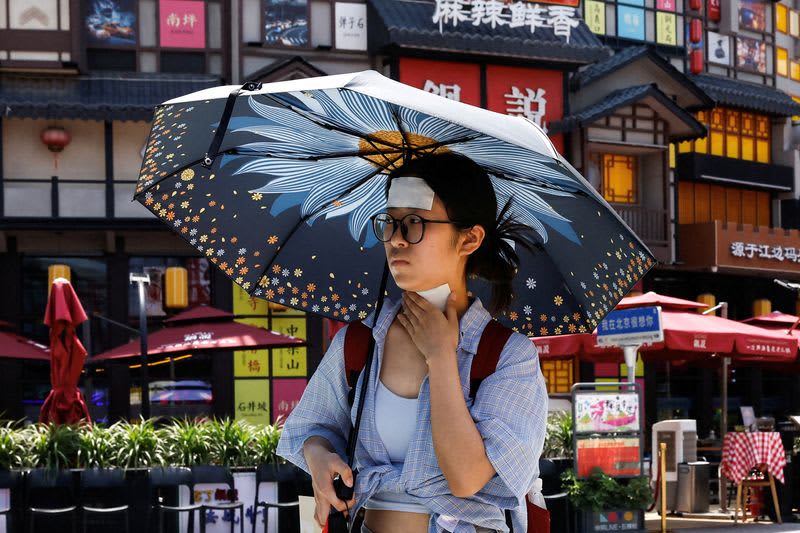 By Gloria Dickies
Monday, July 3, was the hottest day on record globally, according to data from the US National Centers for Environmental Forecasting.
The global average temperature reached 17.01 degrees Celsius (62.62 Fahrenheit), surpassing the August 2016 record of 16.92C (62.46F) as heatwaves sizzled across the globe.
The southern US has been suffering under an intense heat dome for the past few weeks. A persistent heat wave continued in China, with temperatures above 35C (95F). North Africa saw temperatures approaching 50C (122F).
And Antarctica, currently in its winter, has also been experiencing abnormally high temperatures. Ukraine's Vernadsky Research Base in the Argentine Isles of the White Continent recently broke its July temperature record with 8.7C (47.6F).
"This is not a milestone we should be celebrating," said climate scientist Friederike Otto of the Grantham Institute for Climate Change and the Environment at Imperial College London in Britain.
"It's a death sentence for people and ecosystems."
Scientists said climate change, combined with an emerging El Nino pattern, was to blame.
"Unfortunately, it promises to be only the first in a series of new records set this year in increased emissions of [carbon dioxide] and greenhouse gases, coupled with a growing El Nino event, are pushing temperatures to new highs," said Zeke Hausfather, a researcher at Berkeley Earth, in a statement.
(Reporting by Gloria Dickie; Editing by Mark Potter)