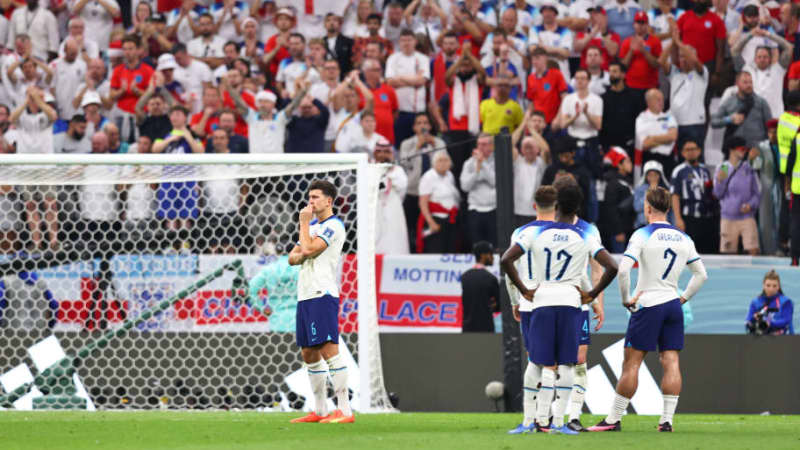 By Euan Burns
An unfortunate by-product of football is fan violence, and it can take on a particularly nasty aspect before international matches.
The biggest match of Thursday night's Euro 2024 qualifying schedule sees England away to play Italy in Group C. Both sides will be feeling they can top the group which also includes Malta, North Macedonia and Ukraine.
England always bring impressive numbers of away supporters wherever they are, and the trip to Naples to take on Roberto Mancini's side should be no different. Due to the precedence set by recent riots in Naples and other venues involving England fans, there are serious security concerns.
Italy vs England – Euro 2024 Qualifying: TV channel, team news, lineups and predictions
England vs Italy lineup expected – Euro 2024 Qualifiers
Preparations for Troubles in Naples
Between the local authorities in Naples and the police in the UK, this match was not considered. The first milestone was to introduce a strict ban on alcohol while playing. That ban went into effect at 7am on match day around the stadium and lasts until midnight. The same ban is in effect in the city center starting at noon.
There are far more policemen on the streets of Naples than there would normally be, but at the time of writing there have been no reported incidents involving England fans in the city centre.
The England FA has warned fans not to wear belts for the match as police are likely to confiscate them as a potential weapon. The same applies to phone chargers and power banks which cannot be taken into the stadium. Provisions have been made to protect England fans who are not trying to cause trouble. 20 buses have been arranged to take fans from the port area to the stadium starting at 4pm.
England they are also scheduled to be held in the stadium after the match, potentially until midnight, so that Italy fans can leave the area first.
READ NEXT
Local prefect Claudio Palomba said: "There was an exchange of information between us and our British colleagues and we agreed on a security plan for the match.
"Buses will be arranged for England fans from the port to the stadium, but we appreciate that others may wish to take public transport. Every effort is being made to avoid any possible confrontation."
Recent clashes involving Napoli fans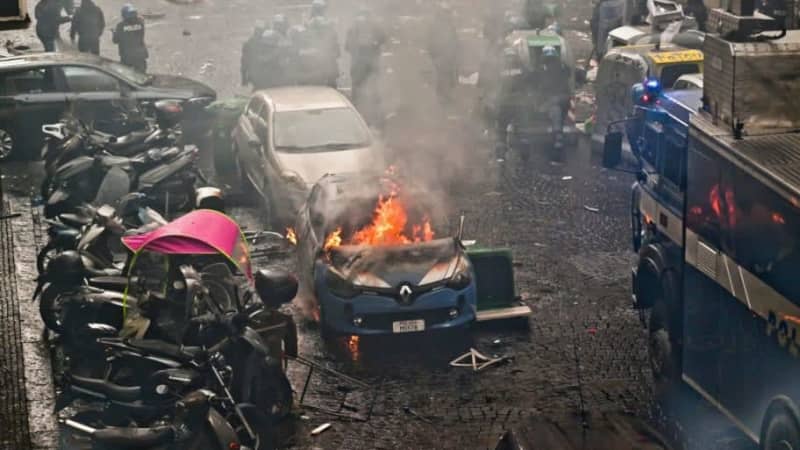 Beyond the simple general concern and the perceived threat from the English fans, the concern of the Neapolitan authorities stems from the Napoli fans. There have been two major instances of trouble involving them this season.
One was a clash with AS Roma fans on the motorway when the two teams were away. Matches between the two are known as the Derby del Sole and their staged brawl on a motorway resulted in away bans for both sides.
The most recent problem has been the clashes between Napoli and Eintracht Frankfurt fans ahead of the Champions League match. Frankfurt supporters have been joined by Atalanta Ultras as the two clubs have a sister relationship meaning they often go to see each other's sides and will support them in perceived conflicts.
The Napoli city center was devastated that night, largely inflamed by the local authorities' decision to ban Frankfurt fans from playing the match altogether. Preventing them from going to the stadium didn't stop them from going to Naples and only heightened the tension in the situation.
The abandoned friendly between England and Italy
As part of the event, some fans had organized a friendly match to be played between two fan teams from each country. This had to be demolished due to safety concerns.
It was publicized on social media but the response soon came from "hardcore" fan groups that there would be a severe backlash to this type of event.
An email said the hooligans said: "We're coming to get you. Advertise this game to show us where you'll be… Stupid man you are. We will be there. 60 ultra to get you. Be warned.
Garford Beck, the organizer and head of the England men's supporters team, said: 'I was checking my emails and my eyes nearly popped out of my head. I had no choice but to reach out to our friends in Italy to see if this was a viable threat.
"They've taken it really seriously and are having meetings with the police and local authorities. Safety has to be our priority and we would have been an easy target for these people," added Beck. "Normally they come fully equipped so it could have been a very bad situation if you hadn't opened that email."
This article was originally posted on 90min.com as The warnings and safety measures for England fans ahead of potential clashes in Naples.