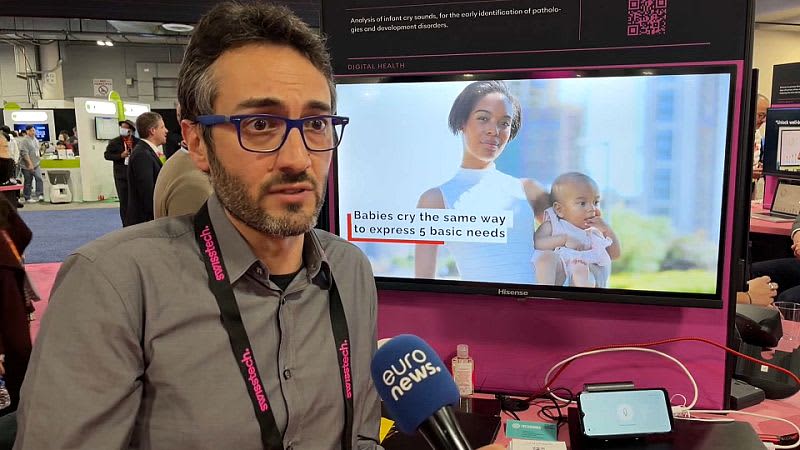 It is the bane of countless mothers, fathers and airline passengers. Why do babies cry, what do they ask for and how can we calm them down?
At the world's largest technology event, the Consumer Electrics Show in Las Vegas, an innovative company presents its solution to this age-old problem.
Zoundream has created an application that analyzes babies' crying, using machine learning and a database to suggest what a baby wants.
The company is eager to continue innovating. Soon they hope to use analysis of babies' crying to identify early signs of health problems.
"The next step is to use the sound of infant crying to identify the first signs of pathologies and developmental disorders," says Roberto Iannone, CEO and founder of Zoundream.
"Children cry differently if they have pathologies or developmental disorders such as autism, for example, or others. But also pathologies such as respiratory problems, or heart disease or hearing problems".
Click on the video above to see more.