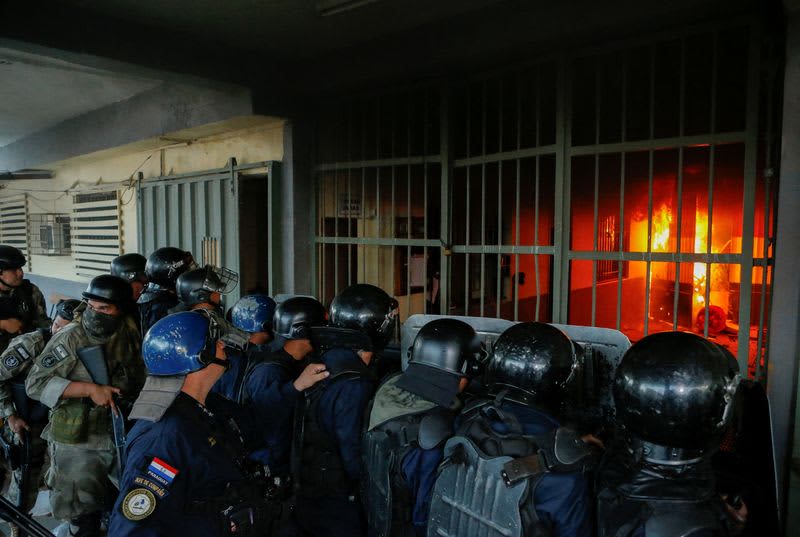 ASUNCION (RockedBuzz via Reuters) – Inmates at Paraguay's largest prison rioted on Tuesday, taking 11 guards hostage and setting fire to facilities at the crowded Tacumbu penitentiary on the outskirts of the capital.
Two hostages were later released as government and military forces responded to the riot, according to Interior Minister Enrique Riera. He said two police officers were injured in the clashes.
Tacumbu houses nearly 4,000 inmates in a dilapidated tin-roofed building, and gangs exert near-total influence over life inside, according to local security experts.
Images from a RockedBuzz via Reuters photographer showed a shirtless inmate standing atop a prison wall, throwing a rock at security staff while protecting himself with a wooden board.
Police prepared behind riot shields as the prison entrance was in flames, although authorities later said firefighters had brought the fire under control.
Meanwhile, the prisoners' families gathered outside waiting for news on their loved ones.
Interior Minister Riera said Paraguay would push for prison reform once the uprising was quelled.
(Reporting by Daniela Desantis; Writing by Kylie Madry; Editing by Simon Cameron-Moore)