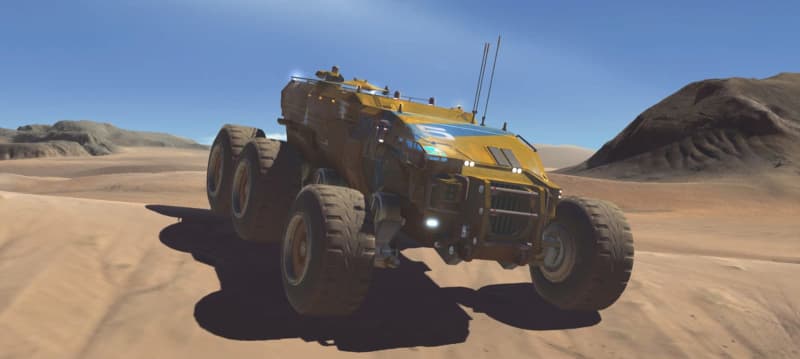 If you want to spend the weekend playing great games but don't want to spend any money, the latest free download from the Epic Games Store is perfect. The strategy game Homeworld: Deserts of Kharak it is available for free until 31 August. The game, released in 2016, earned a strong 4 star review from us, with our tester calling it "a classic resurrected."
Battles in the desert
Just like the original games in the iconic Home planet series, the battles in Kharak deserts are done in real time. Conflicts on the desert planet of Kharak can therefore become quite stressful. Instead of the spaceships common in the series, tanks and infantry are commanded in this spin-off. Flying units are also part of the repertoire, but Kharak deserts it is a far cry from the sprawling space battles with countless spaceships of the predecessors. It still seems Home planetAlthough.
A total of 13 missions are available in the campaign and there is a multiplayer mode with five maps divided between two, four or six armies. The desert setting is relatively dull, but the units are very detailed for the time.
The story told in cutscenes entertains well, the exciting and varied missions are also convincing. Homeworld: Deserts of Kharak it's well worth your time and the campaign lasts a good 10 to 15 hours. It's also worth a spin or two with friends, although the low number of maps might bore you after a while.
Homeworld: Deserts of Kharak for free in the Epic Store
This article has been translated from German to English and originally appeared on pcwelt.de.