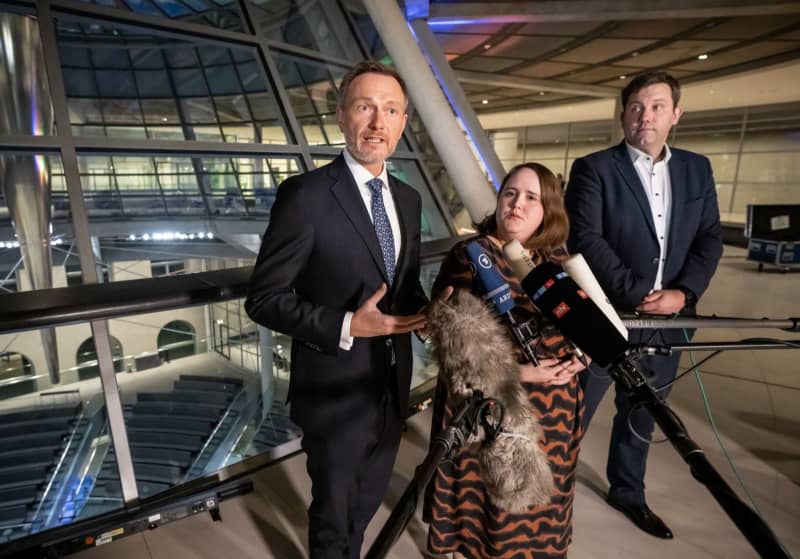 Germany's three ruling parties agreed on Tuesday to significantly accelerate improvements to road and rail networks and to speed up the planning, approval and execution of key infrastructure projects.
The coalition has agreed to invest far more money in railways than in roads and to place greater attention on the maintenance and rehabilitation of roads, says a document released by the coalition committee.
The German government is led by Chancellor Olaf Scholz's Social Democrats (SPD) and also includes the Greens and Free Democrats (FDP). Environmentally minded Greens are often seen at odds with the pro-business FDP.
The government also wants to address the installation of more climate-friendly heating systems, according to Green Party leader Ricarda Lang.
Lang said the coalition also plans to raise truck tolls. The plan calls for 80% of the rent to be invested in the railways.
Christian Lindner, FDP leader and German finance minister, said the proposals should now be "finalized" with money from a climate and transformation fund. Heating systems using fossil fuels should be able to continue to operate if they can be operated with climate-friendly gases in the future.
For major highways connecting two or more cities, known as federal highways, the agreement provides for an expedited process to repair or replace dilapidated bridges.
For projects of significant public interest, the parties have agreed to shorten the administrative process, for example by requiring less environmental testing. These looser regulations will apply only to a small and limited number of particularly important projects, the parties said in a statement.
Lindner spoke about 144 projects and praised the three-day coalition talks held at the Berlin Chancellery.
"We've made real breakthroughs, real paradigm shifts and so the result just speaks for itself," he said.
He said if such results can be achieved in three days "then we should go on a three-day retreat every month going forward."
Scholz was also pleased with the results. "After many hours of intense discussions, I can say: it was worth it," he wrote on Twitter. "The modernization of our country brings opportunities for growth that have not existed for a long time".