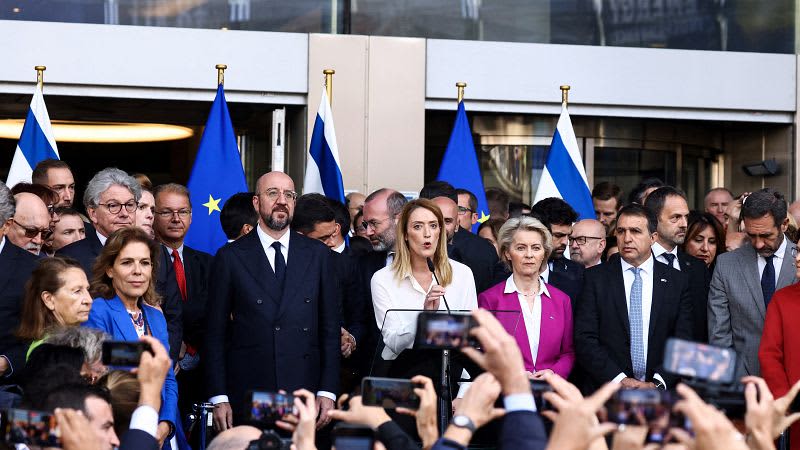 The heads of the European Union's three main institutions gathered outside the European Parliament in Brussels to observe a minute's silence for the victims of the Hamas attack in Israel.
The symbolic moment was reflected in the German and Romanian parliaments.
European Parliament President Roberta Metsola says October 7 will "fall into global infamy."
"We are here with the President of the European Council, the President of the European Commission and all of you to express our solidarity, to condemn the appalling acts of terrorism and murder and to call for the immediate release of the hostages," Metsola told the crowd.
French government spokesman Olivier Veran said that everything possible must be done to avoid an escalation in the Middle East and protect the civilian population:
"These unjustifiable terrorist attacks by Hamas must not distract us from the search for lasting peace and a political solution to the conflict," he said on Wednesday.
The French government doesn't just want to avoid an escalation in the Middle East. He also wants to prevent the conflict from being imported to France. Fifty anti-Semitic acts have reportedly been committed since last weekend.
Meanwhile, Turkish President Recep Tayyip Erdogan called on the United States and European nations to take a balanced approach to the conflict, accusing Israel of waging "not a war but a massacre."
"His disproportionate attacks on Gaza, without any moral basis, could put Israel in an unexpected and undesirable position in the eyes of world public opinion," Erdogan said.