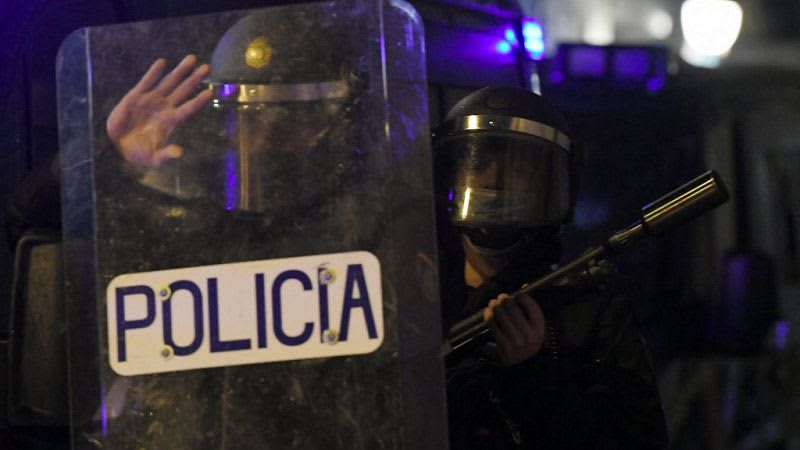 Spanish police announced on Sunday that they had dismantled an illicit network exploiting Ukrainian refugees.
Ukrainians fleeing the oppressive Russian invasion have been "crammed" into makeshift lodgings and put to work in shady tobacco factories by the criminal group.
The network is accused of smuggling "large quantities" of tobacco and turning it into counterfeit cigarettes sold throughout Spain and neighboring countries, the Spanish Civil Guard explained in a press release.
Twenty-seven people were arrested as part of the investigation, which was carried out with the help of Europol, the European police agency.
Ten tons of tobacco and 3.5 million packets of cigarettes seized, for a value of almost 37.5 million euros.
"Absolutely ridiculous": UK plan to host Ukrainian refugees rejected
Located in the wine regions of La Rioja, Seville and Valencia, the three factories were equipped with "advanced technology" and could produce 540,000 packs of cigarettes a day, according to police.
The network employed Ukrainians who had arrived in Spain irregularly or arrived as asylum seekers after the conflict broke out in February.
These Ukrainians lived in factories, "crammed into prefabs and unable to leave the facilities so they could not be spotted, working long hours," the statement continued.
The network's leaders laundered "large sums of money" and led "a life of luxury" in the exclusive Costa del Sol resort town of Marbella, he added.