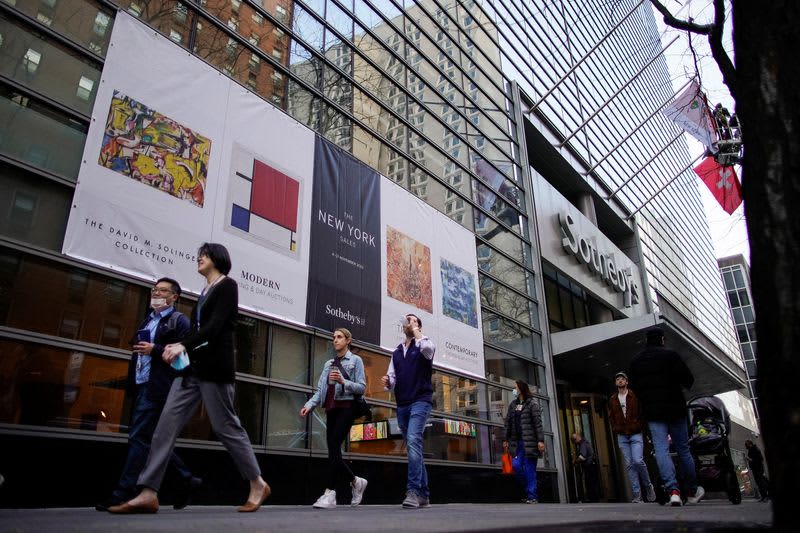 NEW YORK (RockedBuzz via Reuters) – Sotheby's and Russian billionaire Dmitry Rybolovlev have agreed to mediation to try to settle the oligarch's art fraud lawsuit against the auction house.
Rybolovlev accused Sotheby's of helping his former art dealer, Swiss Yves Bouvier, acquire 15 world-class works of art for which Rybolovlev paid more than $1 billion.
Bouvier charged hidden markups that caused Rybolovlev to overpay by hundreds of millions of dollars, the lawsuit said.
A letter Rybolovlev's attorney filed Monday in federal court in Manhattan says that "the parties jointly report that we have conferred on the prospect of a settlement and have agreed to proceed through mediation with a magistrate judge."
The letter was filed five days after US District Judge Jesse Furman said Rybolovlev could sue for fraud over four works including "Salvator Mundi," a depiction of Christ attributed to Leonardo da Vinci.
Furman rejected the claims about 11 of those jobs and encouraged both sides to settle and avoid an "expensive, risky and potentially embarrassing" trial.
Sotheby's said it was unaware of any fraud. Rybolovlev sued through his companies Accent Delight International and Xitrans Finance.
In Monday's letter, both sides said Furman had recommended a magistrate judge whose niece works at the law firm of Sotheby's.
They requested that another judge be assigned "out of an abundance of caution".
According to court documents, Bouvier bought "Salvator Mundi" for $83 million in 2013 and quickly sold it to Rybolovlev for $127.5 million.
Rybolovlev went on to sell "Salvator Mundi" at Christie's in 2017 for $450.3 million, a record price for a painting.
The case is Accent Delight International Ltd et al v. Sotheby's et al, United States District Court, Southern District of New York, no. 18-09011.
(Reporting by Jonathan Stempel in New York; Editing by Josie Kao)