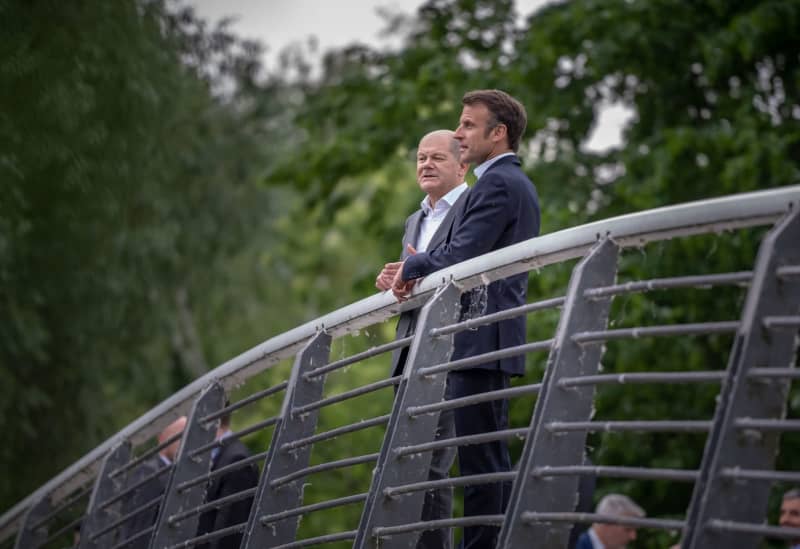 German Chancellor Olaf Scholz took French President Emmanuel Macron for an impromptu walk in central Potsdam before a working dinner.
It is the first time that Scholz has met a foreign leader in the city where he resides. Potsdam is close to Berlin.
More than 50 people stopped at the Neuer Markt square and watched the two leaders talk over dinner at a restaurant, while others leaned out the windows to catch a glimpse of the couple.
They were seated at a separate table, with their delegations close together. The destruction of a dam in Ukraine and severe flooding during Russia's war of aggression were to be on the unofficial agenda.
German President Frank-Walter Steinmeier has invited Macron for a state visit to Germany from July 2 to 4.