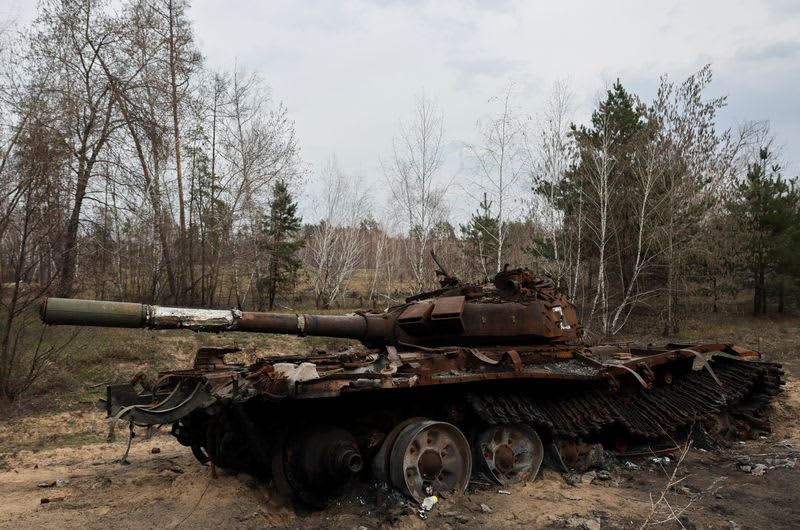 (RockedBuzz via Reuters) – Ukrainian forces have managed to blunt the Russian offensive in and around the eastern city of Bakhmut, where the situation is stabilising, commander-in-chief Major General Valery Zaluzhniy said on Saturday. Separately, the British Defense Ministry said the months-long Russian assault on the city had stalled, mainly due to heavy troop losses.
DIPLOMACY AND SANCTIONS
* Russian President Vladimir Putin held a phone call with his Turkish counterpart Tayyip Erdogan, the Kremlin said on Saturday. Erdogan thanked Putin for his "positive attitude" in extending the Black Sea wheat deal, the Kremlin said in a statement.
* The spokesman for Russia's parliament on Saturday proposed banning the activities of the International Criminal Court after it issued an arrest warrant for Putin earlier this month, accusing him of war crimes.
* US Senators Democrats and Republicans on Friday urged the Biden administration to share information with the ICC as it pursues war crimes charges against Putin.
* The air force commanders of Sweden, Norway, Finland and Denmark said on Friday they had signed a letter of intent to create a unified Nordic air defense aimed at countering a growing threat from Russia.
WAR ZONE
* The head of the United Nations' International Atomic Energy Agency will visit Ukraine's Zaporizhzhia nuclear power plant next week to assess the dire security situation there, the IAEA said.
* More than 5,000 former criminals have been pardoned after ending their contracts to fight in Russia's Wagner mercenary group against Ukraine, said Wagner founder Yevgeny Prigozhin.
* Some 10,000 Ukrainian civilians, many elderly and disabled, are clinging to existence in horrific circumstances in and around the besieged city of Bakhmut, the International Committee of the Red Cross (ICRC) said on Friday.
ECONOMY
* Russia's middle class will shrink as social inequality rises in coming years, suggests an economic study by Russian experts, as sanctions against Moscow and limited growth potential scupper development prospects.
(Compiled by the editors of RockedBuzz via Reuters)