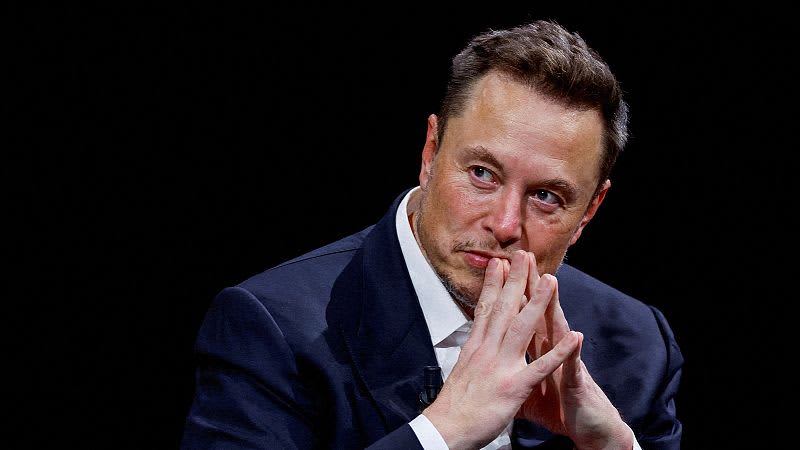 Russian President Vladimir Putin on Tuesday hailed billionaire Elon Musk as an "outstanding person" and a businessman whose company SpaceX has become a major player in the space transportation industry.
Putin's public praise of Musk comes days after the South African but US-based entrepreneur said he had rejected a Ukrainian request last year to activate its Starlink satellite network in the Crimean port city of Sevastopol to facilitate an attack on the Russian fleet there, saying he feared complicity in a "major" act of war.
Former Russian President Dmitry Medvedev took to X (formerly Twitter) earlier this month to praise Musk for that decision – which was sharply criticized by Ukrainian politicians – calling him "the last adequate mind in North America".
Elon Musk offers to pay legal fees for people 'treated unfairly' by employers due to Twitter use
Putin, speaking at an economic forum in Russia's far east, made no reference to the Starlink incident.
But when asked about the success of Musk's SpaceX company in launching rockets into space, he said: "As far as private business goes and Elon Musk… he's definitely a great person. That needs to be recognized, and I think it's recognized around the world."
"He [Musk] he is an active and talented businessman and is having a lot of success, including with the support of the American state," Putin added.
The Russian leader said Moscow intends to persevere with its space program despite the failure of a mission to the Moon last month.