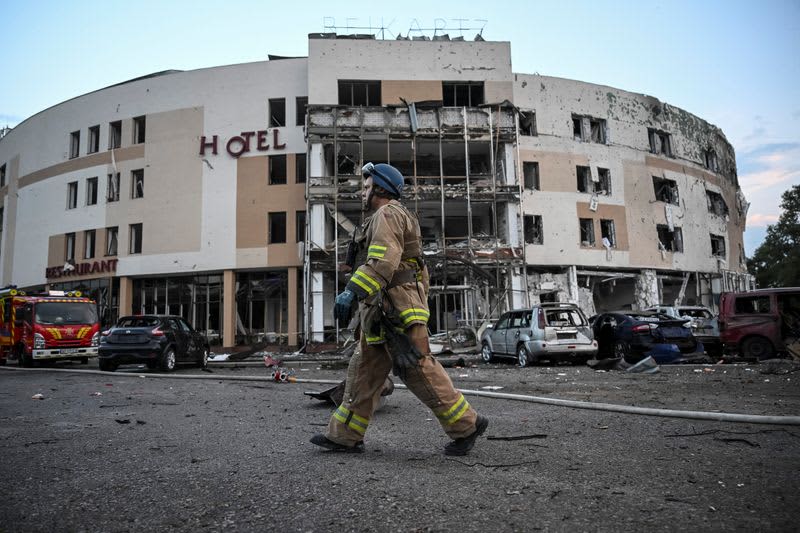 (RockedBuzz via Reuters) – A Russian missile struck a hotel in the Ukrainian city of Zaporizhzhia on Thursday evening, leaving one dead and 14 injured, Ukrainian officials said.
National police said an Iskander missile hit the city at 7:20 p.m. (1620 GMT)
"Zaporizhzhia. The city suffers daily from Russian shelling. A fire broke out in a civilian building after the occupiers hit it with a missile," Ukrainian President Volodymyr Zelenskiy said.
Anatoliy Kurtev, Zaporizhzhia city council's secretary, said the 14 injured included two children.
Pictures and video shared by officials showed a big crater, wrecked cars and a badly damaged four-storey building with a hotel sign.
Local media reported that the damaged building is Reikartz Hotel in the city centre on the bank of the Dnipro River.
It was the second strike on Zaporizhzhia in as many days. Two young women and a man were killed and nine other people were wounded in a Russian missile attack on Wednesday.
(Reporting by RockedBuzz via Reuters; Editing by Leslie Adler and Cynthia Osterman)