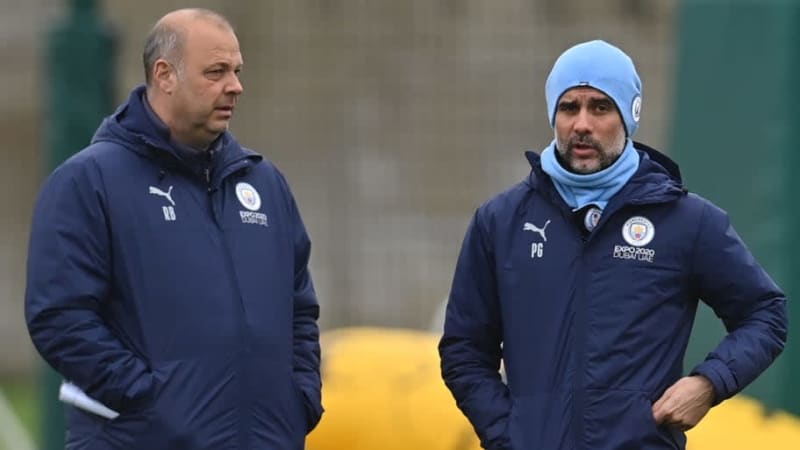 By Braden Chalker
Austin F.C made headlines with the hiring of Rodoflo Borrell as their new sporting director.
Borrell joins Green and Black with plenty of experience having worked with the biggest football clubs in the game such as FC Barcelona and Liverpool. Although he joins Austin as sporting director, he previously worked as an assistant manager under the legendary Pep Guardiola at Manchester City.
The 52-year-old began coaching in Barcelona's renowned youth academy before joining Liverpool in 2009 as second-team head coach and academy director. Five years later, Borrell joined current Premier League and Champions League winners Man City as global technical director, winning 14 major trophies during his time at the club.
Guardiola was so impressed with Borrell that he was promoted to assistant head coach in 2016. As they say, the rest is history as far as what the Manchester club has achieved.
"I am very excited to be joining Austin FC," Borrell said following the announcement. "It's an ambitious club in a vibrant city with fantastic fan support and great ownership. I look forward to working closely with the coaches, staff and players to help this organization win trophies and establish itself as a a consistently elite team in Major League Soccer."
The move for Borrell comes after Austin promoted then interim athletic director Sean Rubio to Senior Vice President of Player Personnel. In addition to taking on sporting director duties, Borrell will also assume responsibilities as Chief Soccer Officer.
"All of us at Austin FC wish Rodolfo and his family a warm welcome to our city and club," said Anthony Precourt, Austin's majority owner and chief executive.
"He brings an incredibly impressive track record, a wealth of experience and a passion for the beautiful game, and we strongly believe he is the right person to further our ambitions and develop the very best players, coaches and staff for first team, second team and academy".
This article was originally posted on 90min.com as Rodolfo Borrell joins Austin FC as new Director of Athletics.