Energy trends have changed a lot recently. Along with the decarbonization goals, sustainability has risen to a strategic level and received a complex interpretation, and renewables are gaining more and more space. The spread of digitalization and innovative technologies, the continued decentralization and democratization of energy production are part of everyday life, during which consumer awareness and ESG aspects are strengthened – said Attila Chikán Jr. in his presentation.
Hungary is also part of the process, where the integration of renewable energies is now much less of a problem. The climate-friendly transformation of the energy sector has started, the main goal in power generation is to replace lignite-based power generation, in addition to keeping nuclear energy at the same level as well as the greater use of renewables.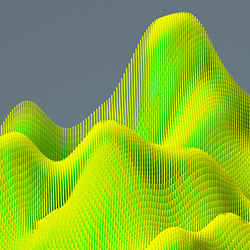 Current issues of sustainability will be dealt with prominently at the Sustainable Tech 2023 conference on April 25. Click for details!
Information and application
In addition to the efficient and green district heating program, transport must be emphasized, which is responsible for 20 percent of all emissions worldwide. In this area, sustainability must be found in the context of strengthening e-mobility, biofuels, energy efficiency and local public transport. There are 3 groups of green or sustainable power plants:
can be scheduled: biomass, biogas, landfill gas, geothermal, waste utilization
weather dependent: wind, water, solar power plants
integration aid: battery storage, pumped storage, gravity storage, power to gas, hydrogen
In addition to the application of the above, current trends prioritize independence from local resources, the exploitation of natural resources and the use of innovative technologies.
Robots are among us
After the presentation, Zsolt Bökönyi presented the latest results of robotics, presenting the operation of three robots designed for different functions, which can be used in the fields of cleaning, UV disinfection and catering. We now show them in the gallery below.
Cover image source: Dávid Harangozó / LEO