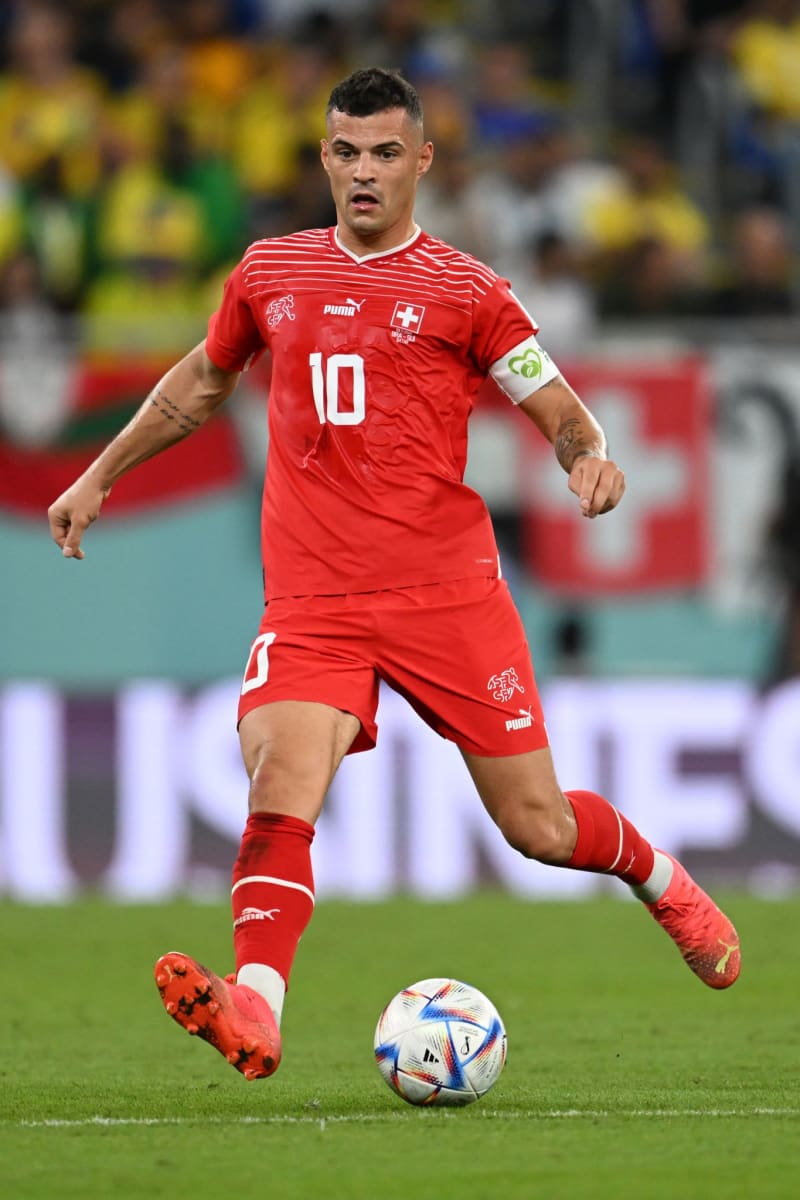 Switzerland midfielder Granit Xhaka is reportedly closing in on a Bundesliga return to Bayer Leverkusen with a move from England's Arsenal.
The newspapers Bild and Kölner Stadt-Anzeiger reported on Thursday that Xhaka had undergone the mandatory medical tests in Leverkusen.
Xhaka is said to have agreed personal terms with Leverkusen a few weeks ago, but Arsenal will only let him go once they find a suitable replacement.
The transfer fee was estimated at €15–25 million (US$16.3–27.2 million).
Xhaka played in the German top flight at Borussia Mönchengladbach 2012-16 before moving to Arsenal for €45 million.
Leverkusen had announced on Wednesday the signing of winger Jonas Hofmann from Gladbach with a €10m release clause.
Xabi Alonso's Leverkusen finished sixth last season to qualify for the Europa League. Start the Bundesliga season on August 19 or 20 against German Cup winners RB Leipzig.