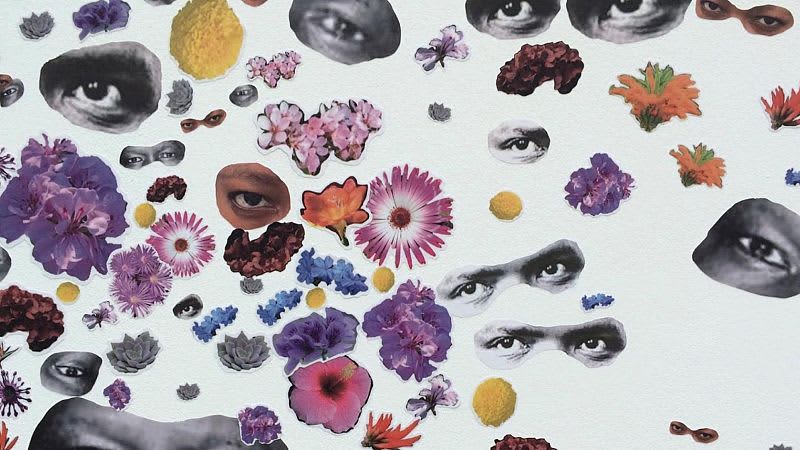 'Funny Feminism', Kunstmuseum Basel, Switzerland
Even in 2023, works by female artists are still underrepresented in the collection of the Kunstmuseum Basel in Switzerland.
Her new exhibition "Fun Feminism" features around forty works, dating from the 1960s to the 1990s, as well as a selection of more recent works by contemporary Swiss and international artists. This includes Guerrilla Girls, Pipilotti Rist, Martha Rosler and Rosemarie Trockel.
For over half a century, artists, art historians, gallery owners, collectors and curators have been working to represent women's perspectives in the visual arts within exhibition spaces, museums, publications and archives.
This exhibition has chosen a deliberately irreverent and sometimes provocative feminist prism to break the stereotypes usually associated with women.
'Digital Antibodies', MAXXI Rome, Rome
In Rome, a new exhibition explores the relationship between our digitized worlds and contemporary reality at the National Museum of XXI Century Arts.
Our lives are dominated by a pervasive connection to social media. Cell phones also act as pacemakers and surveillance cameras watch us in our public and private spaces.
The exhibition questions our relationship as individuals drowned in big data and soon, who knows, potentially replaced by Artificial Intelligence.
Musicanimal, Paris Philharmonic
This exhibition in the French capital turns its ear to the living: the vocalizations of birds, the movement of insects, the melodic songs of whales and the choral howls of wolves.
It aims to show the extraordinary influence of animal voices in the history of art and music, questioning the future of biodiversity and the disappearance of endangered sound heritage.
To find out more, watch the RockedBuzz via Euronews report in the video above.