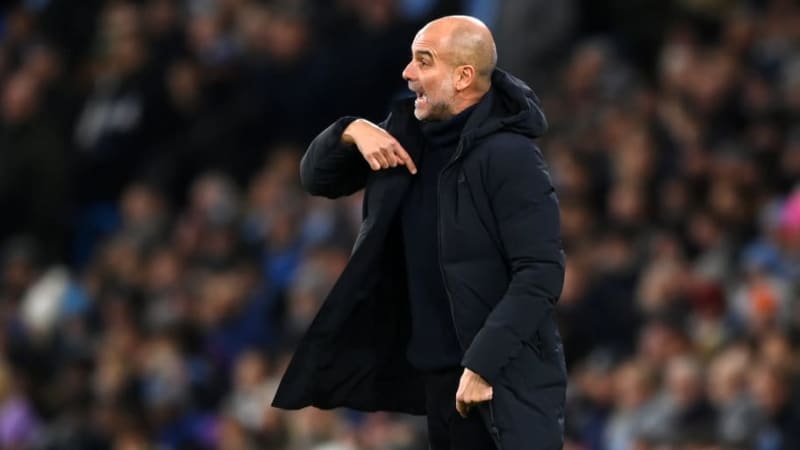 By Jack Gallagher
Pep Guardiola has insisted Manchester City will not catch up with league leaders Arsenal if they continue to perform as they have in the league 4-2 victory against Tottenham.
City put in a woefully below-par first-half performance on Thursday evening, going two goals behind, before improving in the second half to score four to complete a dramatic comeback.
The victory sees City within five points of Arsenal at the top of the Premier League table but, speaking to the BBC, Guardiola insisted they cannot currently compete for the title:
"We are far from the squad we had in previous seasons. Do you think this comeback will happen every time? It won't happen.
Planet League's Rich Holmes and Sustainable Clarets' Cat Jebson join Shebahn Aherne to discuss the football climate ahead of Green Football Weekend.
If you can't see this embed, click here to listen to the podcast!
"We have an opponent in Arsenal who has fire. Two decades without winning the Premier League. I'm explaining the reality, everything is so comfortable [at Man City[ but opponents don't wait.
"I don't recognise my team, they [previously] he had the passion and desire to run. We are a long, long way from being able to compete at the highest level. We got lucky today. If we want to win something or compete, but complaining, complaining, complaining, no chance of winning anything."
"Do you think we will chase the gap to Arsenal in the way we are playing? Absolutely not."
This article was originally posted on 90min.com as Pep Guardiola gives a damning assessment of Man City's title hopes.