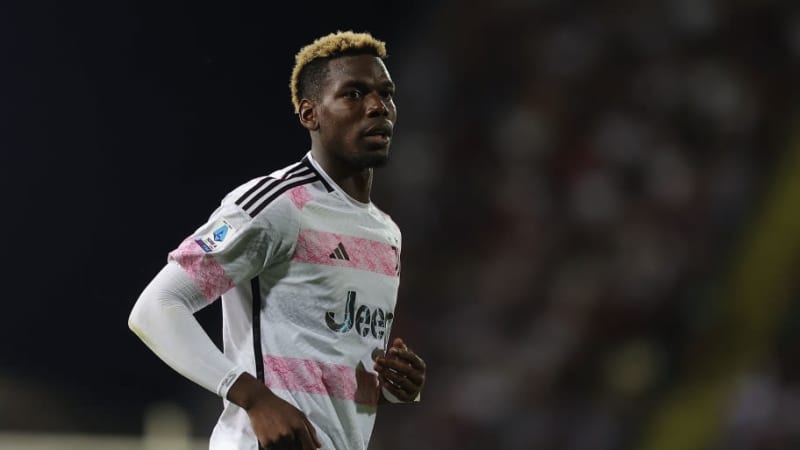 By Jude Summerfield
Paul Pogba has been suspended from playing after Italy's national anti-doping tribunal revealed the Juventus midfielder had returned higher testosterone levels in tests.
The France international remained on the bench during the match against Udinese on 20 August, when he was randomly selected for post-match tests.
A statement from Juventus we read: "Juventus Football Club communicates that today, 11 September 2023, the footballer Paul Labile Pogba received a precautionary suspension order from the National Anti-Doping Tribunal following the results of the tests carried out on 20 August 2023.
"The club reserves the right to consider the next procedural steps."
Pogba it will now undergo a trial and testing of a reserve "B" sample. He faces a suspension of up to four years if convicted of using testosterone, a hormone that increases athletes' stamina.
The 30-year-old has struggled to stay fit in recent years, leaving Manchester United in the summer deadline to return to Turin. However, so far this season he has only managed to replace 51 minutes.
READ THE LATEST JUVENTUS NEWS, TRANSFER MARKET RUMORS AND GOSSIP
This article was originally published on 90min.com as Paul Pogba provisionally suspended for anti-doping offences.