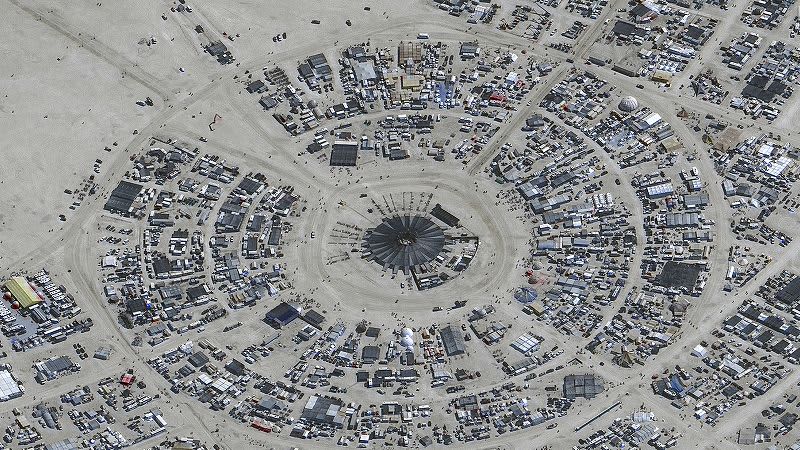 Burning Man organizers closed vehicular access to the counterculture festival and attendees were forced to wade through mud, many barefoot or with plastic bags on their feet. Partygoers were advised to take shelter in place and store food, water and other supplies.
The Pershing County Sheriff's Office said the death occurred during the event but offered few details as the investigation continued, including the identity of the deceased or the suspected cause of death, KNSD-TV reported.
The vehicle gates will not be opened for the remainder of the event, which began Aug. 27 and was due to end on Monday, according to the U.S. Bureau of Land Management, which oversees the Black Rock Desert where the festival is held.
More than a half-inch of rain was believed to have fallen on Friday at the festival site, located about 177 miles north of Reno, the National Weather Service said. At least another quarter inch of rain is expected on Sunday.
The Reno Gazette Journal reported that organizers have begun rationing ice sales and that all vehicle traffic in the expansive festival grounds has been halted, leaving portable toilets impossible to maintain.
Authorities have not yet said when the entrance is expected to reopen, and it is not known immediately when the celebrants will be able to leave the area.
The announcement came just before the climax of the annual event, when a large wooden effigy would be burned on Saturday night.