Welcome to our weekly Apple Breakfast column, which includes all the Apple news you missed last week in one handy quick summary. We call it Apple Breakfast because we think it's great with a Monday morning cup of coffee or tea, but it's great if you also want to read it during lunch or dinner time.
Mother Nature's play on words
I could be wrong, but I doubt many experts had a "comedy routine with Mother Nature" in their forecasts and satirical previews ahead of last week's Apple event. There's nothing like a good skit to get a few laughs and engage the audience… and this was nothing like a good skit: Tim Cook is not an actor, even the professional actors involved did themselves no favors, and (without wishing to invite comparisons to my poor comedy efforts linked above) the dialogue had less sparkle than a rejected script from Mrs Brown's Boys. But the sequence's greatest crime was that it was so transparently self-congratulatory. Nothing is less fun than listening to someone brag.
Naturally, some dad jokes are expected at Apple events, with Craig Federighi particularly fond of the art form. (Budding comedians note that Federighi is always the butt of his own humor, which makes him, if not always funny, at least charming.) The difference here was the volume: 25 minutes into the keynote, with nothing of note yet announced. , viewers were still watching Tim Cook and Octavia Spencer engage in heartbreaking banter. It seemed enormously self-indulgent.
Now, to be clear, the environment it's important. The environmental policies that Apple referenced in the Mother Nature skit and keynote are also important, both for the direct effects they will have and for the pressure they will put on other tech companies to follow suit. Indeed, the world would immediately transform for the better if tech keynotes were all like this, and if all tech companies prioritized the environmental impact of their products over incremental speed gains and the number of megapixels in their cameras. Honestly, this was a side of Apple that I like to see.
Unfortunately, however, I am not at all convinced that these things I am a priority. I just don't think Apple would focus on its environmental policies if it had more substantive product updates to talk about.
After all, carbon emissions are not a new concern. Environmental damage caused by the mining of rare earth elements is not a new concern. The leather industry is problematic for a whole host of reasons, and these were all widely understood the last time Apple held a press event. Yet this was the first time that Apple had a shocking environmental record, among other things, has dedicated all his time to the impact of the iPhone and the Apple Watch on our planet. Why? Because, frankly, the iPhone15 AND Apple Watch series 9 they are worthy but boring updates to those product lines and there was nothing better to talk about. And that's a strangely convenient way to think about corporate responsibilities in the face of ecological disaster.
I had much the same feeling ("Why do you act so pious about doing something for your own convenience?") later in the event, when Apple, disingenuously but entirely predictably, raved about the benefits of USB-C. Yes, that will be the connection standard that he has fought for years to avoid connecting his phones to, and which he has repeatedly said would be a bad idea. Nice to have given the iPhone a non-proprietary port, Apple, but don't think we're fooled for a second. You only did it because the EU extended its arm to you.
There is an old political saying that is somehow sane and cynical: "When in doubt, do the right thing." Apple's version of this policy, I'm sorry to say, seems to be: "When you have absolutely no choice but to do the right thing, pretend it was your idea all along." Perhaps it's inevitable when you're talking about a large, highly profitable company. Maybe the best we can hope for is to "do the right thing" become profitable and convenient for companies, otherwise none of them will ever do it. But once we're this far down the rabbit hole of cynicism, I don't feel like laughing anymore.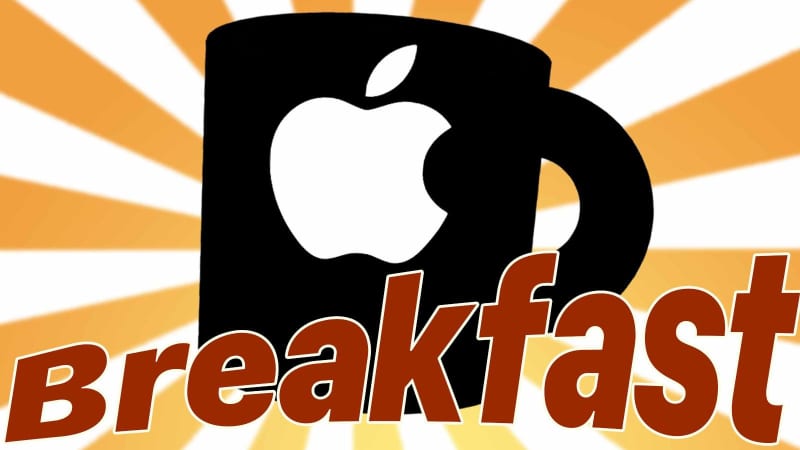 Foundry
Trending: Top Stories
Keep up everything Apple announced to the Wonderlust event. Mind you, Apple left some out too pretty interesting ads from the keynote.
If you recently purchased a pair AirPods Pro2, return them now.
iPhone 15 and iPhone 15 Pro: Who should updateand who really shouldn't?
THE first benchmarks of the A17 Pro don't tell us how much better the iPhone 15 Pro will be.
Let's explain how to pre-order THE iPhone15Also, Pro and Pro Max.
Podcast of the week
Apple maintained its position Wonderlust event last week and the new iPhone 15 and Apple Watch have arrived! In this episode of the Macworld Podcast we talk about the event, new products and much more!
You can catch all episodes of the Macworld Podcast at Spotify, SoundcloudTHE Podcast applicationOR our site.
Reviews corner
Testing the iPhone 15 Pro: Smooth operator.
Apple Watch Series 9 vs. Series 8: All the key differences.
Software updates, bugs and issues
A iPhone 12 software update is coming to face radiation concerns.
Glenn Fleishman explains why Find my articles Take a bit to update.
And with that we're done for this week's Breakfast with Apples. If you would like to receive regular roundups, please subscribe to our newsletters. You can also follow us on Facebook, DiscussionsOR Twitter to discuss the latest Apple news. See you next Monday and Appley stays.