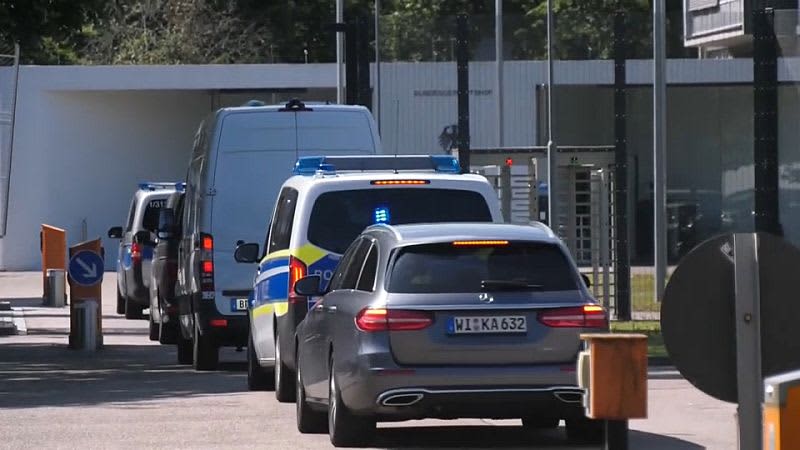 Nine Central Asian people were arrested in Germany and the Netherlands on Thursday over alleged plans to carry out attacks in Germany and for collecting money for the Islamic State group, authorities said.
Seven men arrested in Germany have been charged with founding a "domestic terrorist group" and supporting IS, federal prosecutors said.
German Interior Minister Nancy Faeser told reporters in Berlin that "the threat of Islamist terror remains very acute, as you can see from today's arrests."
All had known each other for a long time, held radical Islamic views and arrived in Germany at about the same time from Ukraine shortly after Russia launched its full-scale invasion last year, prosecutors said.
Austrian police thwart an alleged plot by Islamic State sympathizers to attack the Vienna Pride Parade
A year ago, the suspects allegedly formed a group that aimed to carry out attacks in Germany.
According to prosecutors, the group was in contact with members of an IS offshoot active in and around Afghanistan, in the Islamic State Khorasan province.
Its members had checked out possible targets in Germany and attempted to procure weapons, but "there was no concrete plan for an attack at the time of today's arrests," prosecutors said in a statement.
All but one of the men arrested in Germany had been collecting money for IS since April 2022 and had transferred it to the group, they added.
In the Netherlands, prosecutors said a 29-year-old Tajik man and his 31-year-old Kyrgyz wife, who had been living in the country since last year, were arrested on charges of "committing preparatory acts for terrorist offences. "
The man is also suspected of belonging to IS.
Seven arrested in Germany for allegedly financing the Islamic State terrorist group
The arrests in Germany were made in various locations in the state of North Rhine-Westphalia, which borders the Netherlands.
German prosecutors identified the men arrested there as Ata A., citizen of Turkmenistan, citizen of Kyrgyzstan Abrorjon K., and five citizens of Tajikistan: Mukhammadshujo A., Nuriddin K., Shamshud N., Said S., and Raboni Z .
Their full names have not been released in line with German privacy regulations.
The interior minister of North Rhine-Westphalia, Herbert Reul, said that "the followers of the Islamic State apparently believed that they could go about their daily terrorist work in our country completely undisturbed. Scouting, target hunting, getting weapons and money, everything secretly".