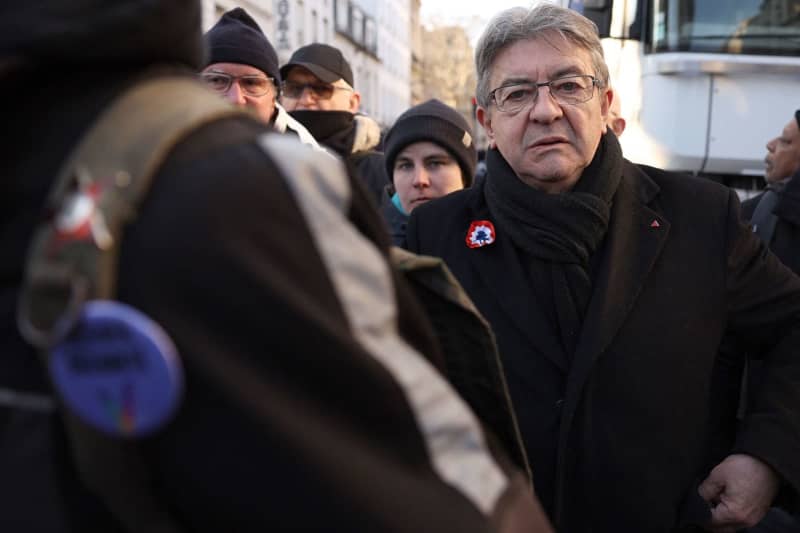 Thousands of protesters took to the streets of the French capital again on Saturday to oppose the government's controversial pension reform plans.
Protests in Paris, called by the leftist party La France Insoumise (France Unbowed, LFI) and several youth organisations, were the latest in several days of demonstrations seeking to halt pension changes.
Organizers said there were 150,000 protesters, but according to media reports it was closer to 14,000.
Among the French government's proposals is a gradual increase in the retirement age from 62 to 64. The French pension system is facing long-term financial problems due to the country's aging population.
President Emmanuel Macron's government has also proposed increasing the number of years workers must pay into the system to qualify for a full pension and abolishing rules granting extra pension privileges to those in certain professions.
The government has also proposed raising the minimum monthly pension to around €1,200 ($1,303).
Speaking at demonstrations on Saturday, LFI founder Jean-Luc Mélenchon accused Macron of "dirtying everything, reducing everything, quantifying everything" with his policies.
"Damn you for wanting to commodify everything," Mélenchon added.
On Thursday, more than 1.1 million people across the country opposed the government's pension plans in a major strike and mass protests. According to the report, 80,000 protested in Paris alone.
Even under current French pension rules, many retire after the official retirement age of 62 because they have not yet paid in enough time to earn a full pension.