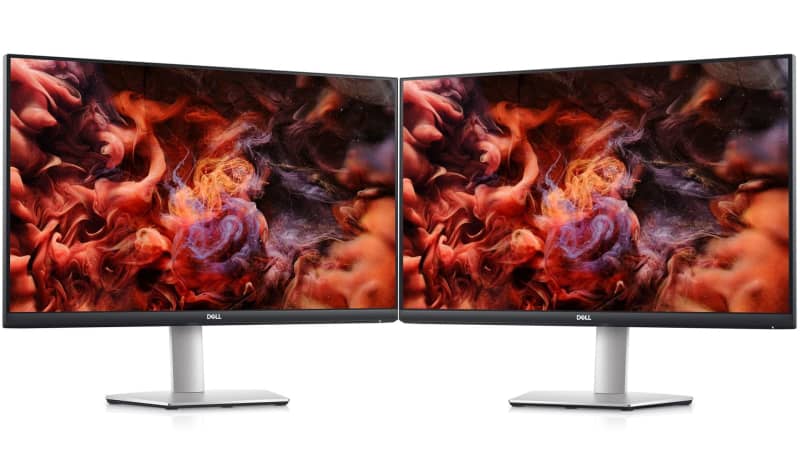 If there's one thing I can't work without… well, it's probably, you know, a computer of some sort. But if there are two things, the second is an external monitor. Without at least two screens in front of me I feel like someone has tied my arm behind my back. On my personal desktop, I use an Acer ultrawide 34-inch in the center, but on either side is a very capable, no-nonsense 27-inch Dell monitor. The same model, the S2721DS, is on sale for just $200 today.
I have been very happy with these screens for many reasons. It's a great price for a QHD (2560×1440) panel that's also IPS matte, making its color accuracy perfect for when I'm working on reviewing images in Photoshop. The thin bezels make it a great match for my central Acer monitor, and with identical vertical resolution and physical height, it means I get a consistent image size across all three monitors. The built-in, lightweight VESA mount means it's also perfect for my triple-screen setup on gas spring arms.

Dell
With DisplayPort and dual HDMI connections, it works with most modern desktops and can handle a secondary input from another laptop or gaming console. The screen includes a pair of built-in speakers, but at just three watts, I'd use the headphone jack for a dedicated set instead.
At 75Hz, this monitor isn't great for gaming, and its lack of USB-C or USB-A ports mean it's not the ideal choice for an ultraportable laptop. But as an add-on to an existing desktop (or laptop connected to a Thunderbolt dock), it's a great way to expand screen real estate and boost productivity. IPS screens of this size and resolution often cost $300 from major brands, so this is a fantastic deal. If your budget doesn't stretch to QHD, Dell has a similar 1080p version of the same monitor (minus the DisplayPort capabilities) for $164.