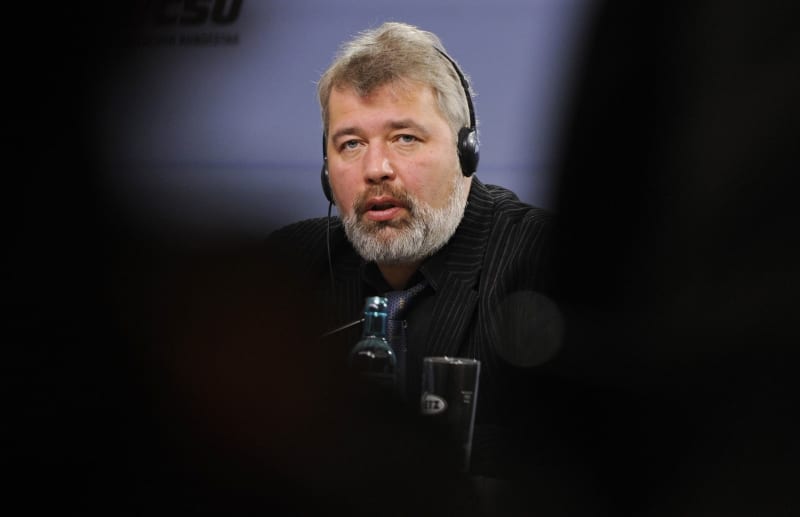 Amid its growing crackdown on Kremlin critics, Russia has labeled Nobel Peace Prize laureate Dmitry Muratov a "foreign agent".
The well-known journalist disseminated materials of other "foreign agents" and "used foreign platforms to disseminate opinions aimed at forming a negative attitude towards Russian foreign and domestic policy," the Justice Ministry said in Moscow on Friday evening.
Muratov is editor-in-chief of the Novaya Gazeta newspaper, a publication often critical of the government.
Since Russia's invasion of Ukraine, Novaya Gazeta has moved its operations abroad.
The 61-year-old was awarded the Nobel Peace Prize in 2021 for his fight for freedom of expression.
Russian President Vladimir Putin had already threatened Muratov at the time saying, "If he covers himself with the Nobel Prize as a shield for violating Russian laws, then he does it knowingly. If he doesn't violate Russian laws and gives no reason to declare him a foreign agent', then he won't."
The Russian judicial system uses the "foreign agent" label as a weapon against individuals and organizations.
Once labeled as foreign agents, many individuals or organizations struggle for their existence as they end up losing supporters, business partners and revenue.