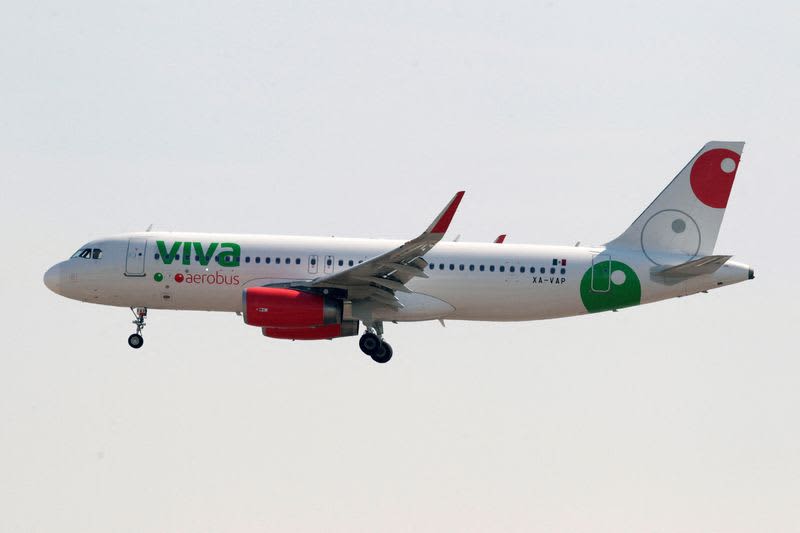 By Kylie Madry
MEXICO CITY (RockedBuzz via Reuters) – Mexican airline Viva Aerobus has signed a memorandum of understanding to purchase 90 Airbus A321neo aircraft, the carrier said Wednesday, in a deal likely worth several billion dollars.
The announcement confirms RockedBuzz via Reuters' reporting last month that the two were close to a tie by an order of magnitude following talks coinciding with the Paris Airshow.
The companies have not indicated a price for the aircraft and Airbus no longer publishes catalog prices. Based on 2018 listing prices, the deal would be worth approximately $11.7 billion before typical industry discounts.
The deal brings Viva's order book to 170 Airbus aircraft, all belonging to the A320 Family, the carrier said in a statement.
The A321neo, a 240-seat aircraft, is popular with airlines for its size and fuel efficiency.
Viva Chief Executive Juan Carlos Zuazua declined to disclose the agreed price in an interview, but said the airline was open to analyzing a range of financing options to achieve "the lowest cost of ownership".
The planes will be powered by GTF engines manufactured by Raytheon's Pratt & Whitney and Airbus is expected to begin delivering the aircraft in 2027, Pratt & Whitney said in a separate statement.
The engines, in part, help reduce fuel burn by about 20 percent over previous-generation aircraft, Zuazua said, by cutting the airline's spending on what represents the largest cost to carriers.
Viva said the aircraft order would drive both domestic and international growth plans, taking into account that Mexico is expected to recover a US aviation safety rating in the coming months.
Mexico was downgraded by the US Federal Aviation Administration in May 2021 for failing to meet international standards, preventing Mexican carriers from adding new flights to the US and preventing some marketing issues.
Viva is planning to expand routes to US cities where it currently flies, Zuazua said, adding that there has been further areas of growth in domestic routes and South America.
The CEO said Viva should serve Canada, where it currently operates charter flights, on commercial routes by 2024.
Further impetus will come from the joint venture with US airline Allegiant announced in 2021, Viva said.
That deal, which is pending U.S. Department of Transportation (DOT) approval and includes a $50 million equity investment by Allegiant in Viva, identified more than 250 new U.S.-Mexico route opportunities when it was announced.
Zuazua said that after DOT approval, the two airlines will begin mapping network plans and pricing for routes.
(Reporting by Kylie Madry; Additional reporting by Raul Cortes and Tim Hepher; Editing by Bill Berkrot)