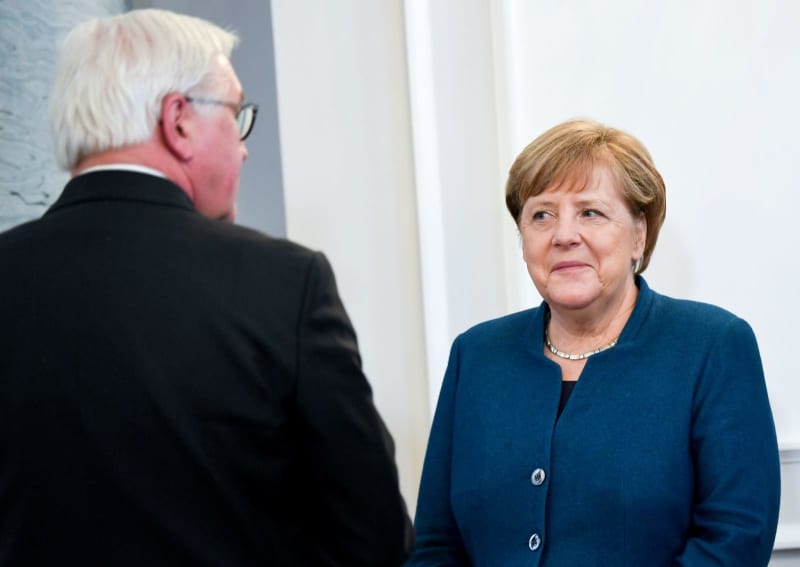 Former Chancellor Angela Merkel will be honored with Germany's highest possible award, the Grand Cross of the Order of Merit, President Frank-Walter Steinmeier's office confirmed on Tuesday, after a report by Stern magazine.
So far, only former chancellors Konrad Adenauer and Helmut Kohl have received this honour. All three politicians belong to the conservative Christian Democratic Union (CDU) party.
The award, which will have a special design, will be presented in April, the bureau said.
Above this level of recognition is only the special level of Grand Cross, which is awarded to every German president upon taking office and also to foreign heads of state.
Merkel was chancellor from 2005 to 2021. According to Stern, her family and many political friends will attend the ceremony.
Invitations were sent to, among others, CDU party colleagues Thomas de Maizière and Peter Altmaier. He also invited his first deputy chancellor from the Social Democratic Party (SPD), his government spokesman and close aides.
None of the current leadership of the CDU or its sister party, the Bavarian Christian Social Union (CSU) or the business-oriented Free Democratic Party (FDP), is on the list, the magazine wrote.
But former East German civil rights activist Rainer Eppelmann, actor Ulrich Matthes and former national football coach Jürgen Klinsmann are.